An American public desperately looking for an end to this recession might finally see the light at the end of the tunnel.
We aren't there yet -- and the trip could take some time -- but there are a number of promising indicators.
The biggest signs have come from the stock market. The Dow Jones industrial average was up 104 points Monday, its sixth straight trading day of gains, to close at 8,848. That's up 35 percent from its 12-year closing low of 6547.05 hit on March 9. In July alone, the index has gained 4.75 percent.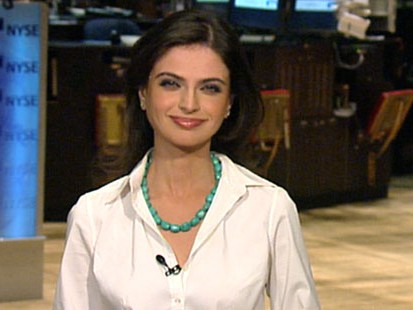 The stock market opened higher again today, possibly extending the rally further.
Stocks still have a ways to go. The Dow has yet to break above its high for the year -- 9,034 points hit on Jan. 2 -- and is still down more than 5,000 points, or 37 percent, from its record close of 14,164, hit on Oct. 9, 2007.
But the much-broader Standard & Poor's 500 climbed Monday to its highest finish since November. The Nasdaq composite index had its ninth straight advance Monday and is at its highest mark since Oct. 3.
This puts the market back close to where it was before the fall of Lehman Brothers nearly a year ago but still far away from where it was at its peak, nearly two years ago before the recession started.
How Is the Economy Treating You? Share Your Story with ABC News
The latest push comes as companies, led by the country's major banks reporting earnings that beat analysts' and traders' expectations, easing concerns that an earlier rally this spring was premature.
"The stock market is a lot like a small child in many ways very emotional, very erratic at times. And they both work best in stable and certain environments," ABC's "Good Morning America" correspondent Bianna Golodryga said this morning from the floor of the New York Stock Exchange. "And that's where the stock market sees itself right now. Instead of news that's less bad, we're getting some good news."
Today brought a number of high-interest earning reports from several large companies whose health is often seen as an indicator of the heath of the larger economy.
The good news: Most were profitable in April, May and June. The bad news: Most posted a profit that was significantly lower than the same period last year.
The so-far good corporate earnings are paired with plans to build homes and fewer people filing first-time claims for jobless aid.
The New York-based Conference Board, which tracks leading economic indicators, just posted its third monthly increase of its index, a sign seen by many that the recession will end later this year.
Wall Street also found solace in commercial lender CIT Group securing $3 billion in financing -- without government help -- to avoid filing for bankruptcy protection. "Instead of getting a lifeline from the government, we see big business stepping in and private business stepping in. We couldn't have seen that a few months ago," Golodryga said.
Make no mistake. People are still losing their jobs and their home values are still falling in most neighborhoods. Unemployment is now at 9.5 percent and expected to top 10 percent before the end of the year.
"This is going to be a long recovery," Golodryga said. "Even though we're not seeking pink slips going out at the rate they were, that doesn't mean we're going to see companies hiring at the rate they were for a long time either."
But the pace of those losses has dramatically slowed. That at least has the White House speaking optimistically.
"You had an economy in free fall at the beginning of this year. You had all kinds of people talking about the Great Depression. And you can see why, given how fast jobs were being lost, output was going down, given where markets were," Larry Summers, director of President Obama's National Economic Council told Bloomberg TV Monday. "We're in a different place today. We certainly don't have the growth we'd like. And it will surely take time before we do. But you no longer have that sense of a collapsing economy."
Earnings Reports
Construction and mining equipment manufacturer Caterpillar, a closely watched sign of larger worldwide economic growth, earned $371 million in the second quarter. That is 66 percent lower than last year but beat analyst expectations. But the company which makes everything from backhoes and bulldozers to turbines and cargo ship engines has increased its profit outlook for the rest of 2009.
Industrial conglomerate United Technologies, which makes everything from helicopters and aircraft engines to elevators and air conditioners, also turned a profit -- $976 million in the second quarter -- but that is down 17 percent from the same period last year and was in line with analyst expectations. Chemical maker DuPont Co. had a similar story: It was profitable with $417 million, but that was down 61 percent from last year. Still, the company also beat analyst expectations.
Drug maker Merck & Co. posted a second-quarter profit of $1.56 billion, down 12 percent from last year and falling slightly short of analyst predictions.
Coca-Cola, the world's largest beverage maker, said that its profit rose 43 percent to $2.04 billion even as sales fell, beating Wall Street expectations.
One of the hardest-hit industries during this recession has been the airline sector. Southwest Airlines, while not out trouble by any means, did post a quarterly profit this morning bucking the trend of losses across the airline industry. Things are not as rosy at fellow Texas-based airline Continental which lost $213 million in the quarter. The carrier said it will cut 1,700 jobs and raise the fee for checking luggage.
Starbucks, Yahoo and Apple all expect to report earnings after the stock market closes at 4 p.m. The busy earnings week continues tomorrow with Boeing, Pfizer, Morgan Stanley, Pepsi US Bancorp, Wells Fargo and Ebay. Investors will also be closely watching shipping giant UPS, American Express, Microsoft, Amazon.com and 3M, all expected to report on Thursday.
Wall Street has yet to see earnings from the battered retail sector, which if down, could take the air out of this rally.