What does it take to knock Bill Gates off his perch as the world's richest man? How about your own telecom empire and a personal fortune worth an estimated $53.5 billion?
Carlos Slim Helu is in the headlines this week after Forbes Magazine named him the world's top billionaire, putting him ahead of the likes of Microsoft founder Gates and legendary American investor Warren Buffett.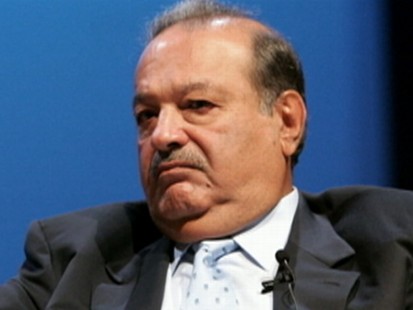 But unlike Gates, who was last year's top billionaire, and Buffett, who held the title a year before,
Mexican native
Slim hasn't exactly been a household name in the U.S. ... and he probably likes it that way.
"I will describe him as a the person with the lowest profile I've ever seen," Slim deputy Arturo Elias told ABCNews.com last year.
In the last 15 months, however, Slim's profile undoubtedly has risen. In January 2009, Slim invested $250 million to bolster the then-ailing balance sheet of the New York Times Company. More recently, it was rumored that Slim was looking to buy the media company outright. Elias denied that Slim had any plans to do so, the Wall Street Journal reported earlier this month.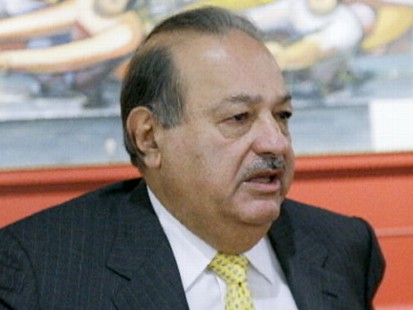 The potential fiscal benefits of Slim's growing New York Times stake -- he initially bought into the company in September 2008 -- are significant. His second Times investment was in the form of an interest-bearing bonds that stand to provide a relatively high return for Slim, 14 percent.
But it also brought Slim something else: notoriety.
It represented "his coming-out party in the United States," said Armand Peschard-Sverdup, a senior associate at the Center for Strategic and International Studies.
"Regardless of what the New York Times books say -- whether they're in the red or in the black -- at the end of the day, it's an incredible calling card," Peschard-Sverdup said.
Before the Times, Slim's calling card was, well, calling.
He garnered a large part of his fortune through Mexican investments, namely in the telecommunications industry. In 1990, he bought and privatized TelMex, the Mexican government's national phone company monopoly.
Success by Monopoly?
Slim later acquired a cellular service license and eventually, his America Movil company grew into a Latin American communications giant, with more than 150 million customers stretching from Argentina to Jamaica.
Along the way, Slim riled critics who alleged that he built his success by exploiting his connections to high-ranking government officials who, in turn, ensured that competing communications companies were virtually locked out of the Mexican market.
"In the U.S., he would be a perfect target for investigative reporters curious about the ongoing relationships between the very rich and the very powerful politicians who make and enforce the laws," Wall Street blogger Douglas McIntyre wrote on the Web site 247WallSt.com. "If The Times were located in Mexico, Slim would probably get his share of headlines, some of which might not be flattering."
A New York Times spokeswoman told ABCNews.com in January 2009 that Slim's stake in the Times would not affect the paper's coverage of him. A month later, the Times reported that Mexico's Federal Competition Commission was looking into Slim's companies. Those companies spend more to fund defenses against antitrust cases than the "entire annual budget" of the commission, an unnamed official told the newspaper.
Elias last year dismissed allegations about Slim's rise to success. He conceded that Telmex had a monopoly on local land lines for the first six years of its privatization -- but that, he said, was it.
The Mexican market, Elias said, was open to other companies. But major ones -- namely AT&T and MCI, which counted Slim as one its investors -- didn't succeed.
According to the business information firm Datamonitor, Telmex still garners 80 percent of revenues in Mexico's "fixed line," or land line, market.
Whether Slim's methods are suspect or not, the power and influence he wields are legend.
"Usually, at least in his business dealings in Mexico, he's not someone who necessarily negotiates the terms of the deal -- he's someone who, more often than not, dictates the terms of the deal," Peschard-Sverdup said.
Turning Around Companies, Cutting Jobs
Elias painted a more genteel picture of Slim's business relations. Slim's companies, he said, work well with their partners and don't launch hostile takeovers.
"We have big partners all over the world and we've never have a conflict, never with anyone," he said.
Sergio Rodriguez, a director at Fitch Ratings, based in Monterrey, Mexico, said Slim's success is largely product of his own business foresight, not just his influence.
"You can have political connections, but if you're not good at managing the business, the business wouldn't be delivering good results," Rodriguez said.
Slim, he said, is visionary in his approach to business by investing in struggling companies and bringing them into the black. In this context, Rodriguez said, his stake in the New York Times is not surprising.
"He usually buys in downturns and into companies that he believes have potential for turnaround," Rodriguez said.
Slim has come under fire, however, for his turnaround tactics -- including his penchant for slashing payrolls.
Evidently, though, he can't practice such a strategy at The Times. A Times spokeswoman said that Slim would not have any control over company operations.
Slim learned about managing finances from his father, a Lebanese immigrant, he told ABC News in a 2007 interview. The elder Slim taught his son to keep a ledger of how he spent his 5-peso weekly allowance -- a ledger that he still keeps in his office.
Slim's humble beginnings are echoed in his personal style today: Though he maintains a valuable art collection, he generally doesn't flaunt his wealth and, Slim said in his ABC News interview, he doesn't understand the billionaires who do.
"You want to have a toy and another toy and that's not maturity," he said. "The biggest things in life are not materials."
Slim: A Winning Streak at Risk?
Slim began his career as a trader in Mexico. He would go on to form his own brokerage firm -- a firm that later expanded to invest in individual businesses, ranging from construction and manufacturing to retail and restaurants.
Though he limited his investments to Mexican companies at first, he would later set his sights on Latin America and the United States. His American forays have included investments in high-end clothing retailer Saks Inc., phone company MCI and electronics retailer CompUSA.
He sold his MCI stakes at a profit; his CompUSA venture was markedly less successful.
Slim "can be wrong sometimes," Rodriguez said. But, he added, "he hasn't been wrong in a big investment."
But with bankruptcy after bankruptcy battering the American newspaper industry, was Slim wrong to make a big investment there?
Slim, of course, doesn't think so -- at least not with the Times, which last month reported a modest profit of $19.9 million for 2009.
"We think it's a great brand," Elias said last year. "We think it's a good financial opportunity. And that's what we thought to make these investments."
ABC News' Jose Cohen contributed to this report from Mexico City.