"It's a girl!" a very pregnant Hayden Panettiere revealed on the red carpet on the 2014 Emmy Awards.
Interested in
?
Add as an interest to stay up to date on the latest news, video, and analysis from ABC News.
She told the happy news to E! News' Giuliana Rancic.
Panettiere, 25, admitted that she and her fiance Wladimir Klitschko haven't picked out a name for the baby girl yet, but that it will pay homage to her man's Ukrainian background.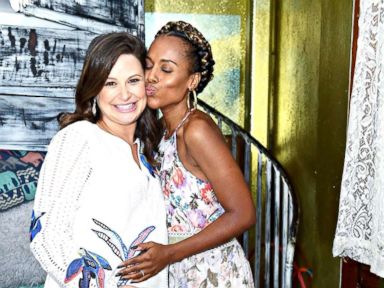 She also talked about her cravings during the pregnancy, saying expecting has just "accentuated my craving for chicken noodle soup ... I've always been a huge chicken noodle soup lover."
Panettiere added that her biggest fear during tonight's big event was "making sure everything's tucked in away and in there and then the shoes, the walking around all night in heels ... my feet get sore when I'm wearing no shoes."
The "Nashville" star revealed she was engaged her to her boxer beau last October.