Robert O'Ryan, the Florida man who pleaded not guilty to charges of stalking Olympic gymnast and ""Dancing With the Stars"" contestant Shawn Johnson, was a former Olympic hopeful himself before an injury caused extreme depression, a friend told ABC News.
Police believe the 34-year-old drove cross country from his home at the Osprey RV Park in Yulee, Fla., to Los Angeles to see Johnson. O'Ryan reportedly lived in the RV park for less than a year and was considered a "loner" to neighbors.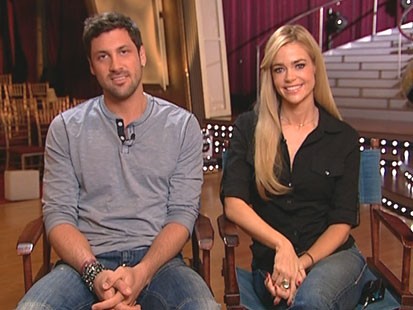 "He didn't seem to associate with too many people," neighbor Dennis Cronin told ABC News' Jacksonville affiliate WJXX.
"He was just weird," another neighbor, Lorynn Thomas, said.
Click here to read the felony complaint against O'Ryan.
It's a different picture than a friend of O'Ryan's painted of the University of Florida graduate.
O'Ryan graduated with a degree in engineering and even tried out for the Olympic rowing team but hurt his back and became extremely depressed, the friend said.
Larry Robinson, who co-operates the RV park, acknowledged O'Ryan's back injury and said the man had trouble walking but turned down all offers to help.
"He was real independent," Robinson told The Florida Times-Union. "I was going to take his mail to him ... but he said, 'No. I don't want no help.'"
O'Ryan has no criminal record in Florida.
O'Ryan remains in custody on $220,000 bail, after appearing in Los Angeles Superior Court Wednesday to face a felony charge of stalking and two misdemeanor counts of carrying a loaded firearm in a vehicle. Meanwhile, Johnson is walking around with a new bodyguard.
According to the Web site TMZ, the Olympic gymnast's new protector is an off-duty police officer. Her mother, Teri Johnson, also requested and received a temporary restraining order that prohibits O'Ryan from coming within 100 yards of Johnson and communicating with or harassing her, her parents or dancing partner Mark Ballas.
From Fan to Fanatic
Johnson is a current contestant on ABC's "Dancing With the Stars." On Monday afternoon, O'Ryan jumped the fence at the CBS Studios lot, where the show was rehearsing, in attempt to meet her, according to court documents obtained by People. Security approached him and called Johnson, who said she didn't know O'Ryan. He then changed his story and said he was there to meet another "DWS" contestant, the stuntman Steve-O, but no one in Steve-O's camp vouched for him.
Police were then called and after a search of O'Ryan's car, they found a shotgun and Colt .45 handgun -- both loaded -- along with duct tape, love letters and Johnson memorabilia.
In her request for a restraining order, Teri Johnson wrote that O'Ryan had "packed all his belongings and permanently left Florida to drive out here to be with [Johnson]."
The district attorney had asked for bail to be raised from $35,000 to $220,000 given the seriousness of the charges. O'Ryan was represented by a public defender. If convicted, he faces up to four years in prison.
The Johnson family is taking no chances.
"This incident has caused us severe emotional distress. We have been on the move ever since and have not been able to rest at all for fear that this disturbed person will attempt to make good on his statements and attempt to harm my daughter and possibly us as well," Teri Johnson said in the court papers.