Details of Michael Jackson's death outlined in a coroner's report make it seem almost certain that Jackson's personal physician, Dr. Conrad Murray, will be charged in the pop icon's death, according to a noted defense attorney who has been following the case.
"I have no doubt he's going to be indicted," attorney Roy Black told "Good Morning America" today.
Black pointed to the two months of intense investigation -- the search warrants, the interviews, the raids in two states -- as evidence investigators will look to Murray as causing Jackson's June 25 death from a drug overdose.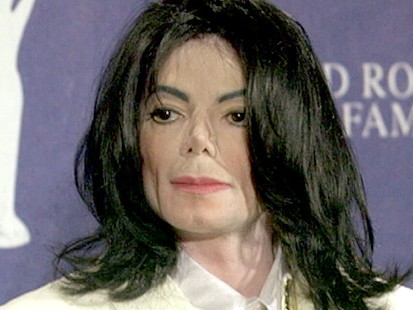 "Just the amount of work tells us that," Black said.
Documents released Monday show that Murray administered a continuous cocktail of sedatives the morning Jackson died in an effort to put the singer to sleep. It was the propofol, a powerful anesthetic typically used in operating rooms, that caused him to stop breathing, according to the report.
Jackson's death was ruled a homicide.
"The Los Angeles Chief Medical Examiner-Coroner, Dr. Lakshmanan Sathyavagiswaran, indicated that he had reviewed the preliminary toxicology results and his preliminary assessment of Jackson's cause of death was due to lethal levels of propofol (Diprivan)," according to the search warrant affidavit.
(To read the search warrant click here and here.)
Murray has said he stepped out of the room to go to the bathroom after administering the propofol and came back to find Jackson unresponsive. The documents contend that Murray waited more than an hour to summon emergency officials.
Cell phone records obtained by ABC News show that Murray made more than 40 minutes' worth of calls around the time he says he was trying to revive Jackson.
Black said the entire string of events -- the cocktail of drugs, the use of propofol outside a hospital, Murray's leaving the room -- will be considered a "highly reckless, dangerous situation" by prosecutors.
"I have no doubt it will be manslaughter," he said. "It's certainly not murder because this was not intentional."
According to search warrants from the Las Vegas raid on Murray's home and office, he could also be charged with administering drugs to an addict.
Murray told investigators, according to the police documents, that he had been treating Jackson for several weeks, trying to wean the singer off propofol by administering a series of prescription sedatives, including lorazepam and midazolam.
Commenting on the affidavit after it was released, Edward Chernoff, Murray's attorney, said, "Much of what was in the search warrant affidavit is factual. However, unfortunately, much is police theory. Most egregiously, the timeline reported by law enforcement was not obtained through interviews with Dr. Murray, as was implied by the affidavit.
"Dr. Murray simply never told investigators that he found Michael Jackson at 11:00 a.m. not breathing. He also never said that he waited a mere 10 minutes before leaving to make several phone calls. In fact, Dr. Murray never said that he left Michael Jackson's room to make phone calls at all."
Timeline of Jackson's Death Includes Massive Sedative Use
Murray told investigators previously that Jackson had developed an addiction to propofol and received it through an IV every night, demanding the hospital-grade anesthetic he called his "milk."
The timeline of Jackson's last day, according to the police documents, shows:
At 1:30 a.m. on the morning of June 25, Murray gave the singer Valium, but it doesn't work.
At 2 a.m. Murray gave the singer 2mg of lorazepam through an IV.
At 3 a.m. Murray gave Jackson midazolan, followed by another 2mg of lorazopan at 5 a.m. when the singer still could not sleep.
At 7:30 a.m., he gave him an additional 2mg of midazolan. Murray told investigators he was at Jackson's bedside the whole time monitoring the singer with a pulse oximeter.
At 10:40 a.m., when Jackson still could not fall asleep and after "repeated demands/requests from Jackson," Murray gave him 25mg of propofol diluted with painkiller lidocaine.
Murray told investigators he left the room for 10 minutes to use the bathroom and when he returned Jackson was not breathing. The doctor then initiated CPR.
Murray had assistant Alberto Alvarez call 911 and asked Jackson's chef to send for the singer's oldest son, Prince, 12.
"Murray's cellular telephone records show Murray on the telephone with three separate callers for approximately 47 minutes starting at 11:18 [a.m.] until 12:05 [p.m.,]" the affidavit stated.
Paramedics arrived on the scene around 12:22 p.m.
The warrant was issued in Texas in July, when Murray's offices there and in Las Vegas were raided by local police and federal authorities investigating Jackson's death.
"The Jackson family has full confidence in the legal process, and commends the ongoing efforts of the L.A. County Coroner, the L.A. District Attorney and the L.A. Police Department. The family looks forward to the day that justice can be served," the family said in a statement following the release of the warrant.
"I have told the truth and the truth will prevail," Murray last week in his first public statement since Jackson died on June 25.
In a video statement posted to YouTube, Murray thanked his friends and patients for their letters and messages of support.
"I want to thank all of my patients and friends who have sent such kind e-mails, letters and messages to let me know of your support and prayers for me and my family. Because of all that is going on, I am afraid to return phone calls or use my e-mail. Therefore I recorded this video to let all of you know that I have been receiving your messages. I have not been able to thank you personally, which as you know is not normal for me. Your messages give me strength and courage and keep me going. They mean the world to me," he said.
"Please don't worry, as long as I keep God in my heart and you in my life I will be fine. I have done all I could do. I told the truth and I have faith the truth will prevail. God bless you and thank you," he said in the one-minute video.