The secret to "Sex and the City's" success is surely the relationship between its four girlfriends.
But what would the girls have to talk about if not for the men of "Sex and the City?"
When the sequel to the successful movie premieres in New York on Monday and in theaters nationwide on Thursday, there will be a few familiar male faces and a couple new ones. At least one ex-boyfriend also will make an appearance.
Fans have undoubtedly kept track of the BFF's boyfriends, husbands and exes. But just in case you need a primer before seeing "Sex and the City 2," we thought it would be fun to look at who's in, who's out and where are they now:
Carrie's Men
Chris Noth/Mr. Big:
Noth, a "Law and Order" veteran, inhabited the role of Mr. Big, Carrie's big love of the series. In and out of her life for years, Big finally pops the question to Sarah Jessica Parker's character in the first "Sex and the City" movie, only to leave her stranded at the altar.
The chronic committment-phobe finally comes around, marrying Carrie in a small civil ceremony by the end of the first movie. And when we see Big again in "Sex and the City 2," the couple is somewhere between wedded bliss and a baby. Concerned about the lack of spark in their relationship, Carrie is forced to re-examine their marriage.
In real life, Noth became a dad in 2008 to baby boy Orion with longtime girlfriend Tara Wilson. He also returned to the stage between films, putting on weight to play the role of a political adviser.
The extra pounds didn't fly with "Sex and the City" director Michael Patrick King. Noth told George Lopez on his show last week that King "took one look at that stomach bouncing off the floor and he said, 'Dude, we're not calling you Mr. Big because of that stomach. Get somewhere and lose it fast. You've gotta be in shape.'"
Don't worry, Mr. Big will be his usual slim self. Noth worked off his gut with yoga, hiking and kayaking in Brazil.
John Corbett/Aidan
While Carrie is mulling over her marriage to Big during a trip to Abu Dhabi with her girlfriends in "Sex and the City 2," she runs into old boyfriend Aidan.
Aidan was the laid-back furniture designer and romantic opposite of Big. Aidan bared his heart to Carrie and got it broken twice -- first, when she admitted she cheated on him with Big and, second, when she turned down his marriage proposal.
In real life, Corbett, whose breakout role came in the television series "Northern Exposure," has been a relationship with Bo Derek since 2002. He currently stars opposite Toni Collette in "The United States of Tara."
Mikhail Baryshnikov/Aleksandr Petrovsky
Russian ballet dancer Baryshnikov portrayed Petrovsky, a famous artist who swept Carrie off her feet in the show's final season and almost made her forget about Big.
When Carrie accompanied him to Paris for an important solo exhibit, it became clear that she would always come second to Petrovsky's work and she broke off the relationship.
Unlike his character, Baryshnikov has maintained a couple long-term relationships. He has a daughter with actress Jessica Lange and three children with his current domestic partner, Lisa Rinehart, a former ballerina.
Now 62, Baryshnikov has continued to dance, choreograph and promote the arts.
Ron Livingston/Jack Berger
null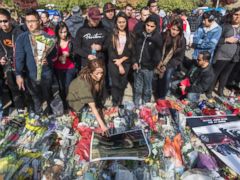 Ringo H.W. Chiu/AP Photo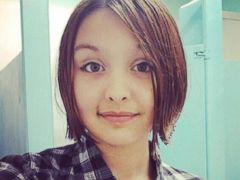 Photo released by Clackamas County Sheriffs Office Case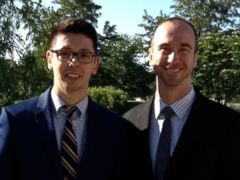 Courtesy of Michael Griffin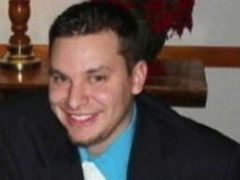 Kalispell Police Department: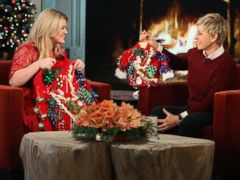 Michael Rozman/Warner Bros.