It happens around the same time every year. Between the feeding frenzy of Thanksgiving and the spending spree of the holidays, buzz builds, tension mounts and the leaders in Hollywood's annual Olympics emerge.
Oscar season is in full swing.
This morning's Golden Globe nominations added to the hype, building up dramas including "The Curious Case of Benjamin Button," "Doubt" and "Frost/Nixon," all of which scored five nods each.
Many of the movies currently in theaters and due to debut this month are the ones studios consider most viable for the industry's highest honor. Critics' circles are already choosing their favorite flicks of the year, predicting which filmmakers and actors might take the stage come February's Academy Awards ceremony.
Below, check out 10 films predicted to pick up nominations when the Academy of Motion Picture Arts and Sciences announces them Jan. 22 and find out why they're making waves.
'Slumdog Millionaire'
"Slumdog Millionaire" does not fit the mold of a blockbuster, nor is it the type of film that usually peaks the academy's interest. But the British drama about a young hustler from the hard-up 'hoods of Mumbai who goes on India's version of "Who Wants to Be a Millionaire" and exceeds all expectations, angering law enforcement and those who doubt his abilities, has wowed audiences and won critical acclaim since it hit the festival circuit.
"Slumdog" picked up the People's Choice Award at the Toronto Film Festival in September. Earlier this month, the National Board of Review named "Slumdog" film of the year and lauded star Dev Patel's breakthrough performance. "Slumdog" also scored a Golden Globe nod today for best drama. It's currently playing in limited release.
'The Curious Case of Benjamin Button'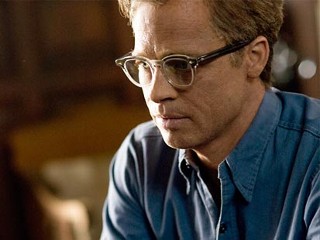 Few actors can stack a movie like Brad Pitt and Oscar winner Cate Blanchett. The plot of "Benjamin Button" is also the sort of classic drama to which the academy often gravitates. It's based on a 1922 short story by F. Scott Fitzgerald about Benjamin Button (Pitt), a man born with a malady that reverses the aging process. Blanchett's character (Button's love interest) attempts to help him cope with his condition. "Benjamin Button" swept the Golden Globe nominations today, picking up five nods, including best drama. It opens in theaters Dec. 25.
Picking Up Golden Globe Nominations
'Frost/Nixon'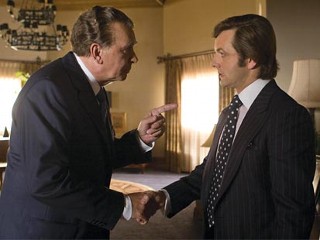 In a year dominated by political drama, it comes as no surprise that a film rooted in political history is rising to the top of the list of Oscar contenders. Based on a play of the same name by Peter Morgan, the Ron Howard-directed "Frost/Nixon" stars Frank Langella as the former U.S. president and Michael Sheen as David Frost, the British broadcaster who grilled him in a series of post-Watergate TV interviews.
"Frost/Nixon" picked up five Golden Globe nominations, including best drama. The movie opened in select theaters Dec. 5 and will be released nationwide Christmas Day.
'Doubt'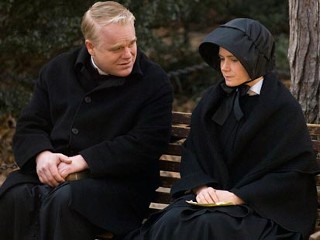 For filmmakers seeking to score awards, all signs point to Meryl Streep. The 14-time Academy Award-nominated actress seems to win critical acclaim with almost every movie she graces. "Doubt" is no exception. Set in the 1960s, "Doubt" centers on a nun (Streep) who accuses a priest (Philip Seymour Hoffman) of abusing a student. He denies the allegations and she spearheads a campaign to uncover what she believes is the truth.
null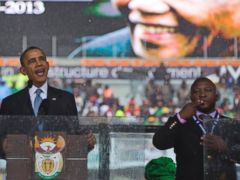 Evan Vucci/AP Images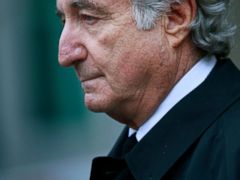 Mario Tama/Getty Images