Autumn is a time of falling leaves, harvest moons, and risky, offbeat movies. Though a surfeit of scary films surround the Halloween season, it also is a time of family films, comedies and dramas that take a slightly skewed look at their subjects. USA TODAY looks at some from this year's crop.
'I Can Do Bad All By Myself' (Sept. 11)
Director: Tyler Perry
Stars: Taraji P. Henson, Tyler Perry, Gladys Knight, Mary J. Blige, Adam Rodriguez
Story: Henson (supporting-actress Oscar nominee for "The Curious Case of Benjamin Button") stars as an alcoholic nightclub singer who finds herself taking care of three troubled kids. Perry's signature heroine, the geriatric-in-drag Madea, appears as the woman who discovers the teenagers ransacking her house one night.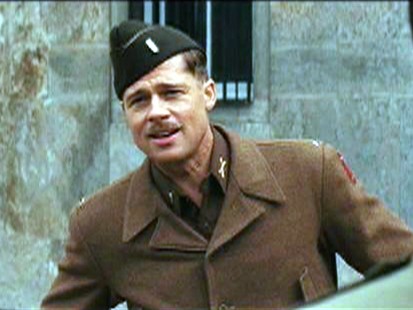 'Bright Star' (Sept. 16)
Director: Jane Campion
Stars: Abbie Cornish, Ben Whishaw
Story: "Bright star, would I were as steadfast as thou art." So wrote 19th-century Romantic poet John Keats (Whishaw) about Fanny Brawne (Cornish), who inspired some of his greatest writings. Their love plays out in rich period detail as the poet struggles to find his voice, then finds his life fading from illness.
'Cloudy With a Chance of Meatballs' (Sept. 18)
Directors: Chris Miller and Phil Lord
Stars: Bill Hader, Anna Faris, Mr. T, James Caan, Andy Samberg, Bruce Campbell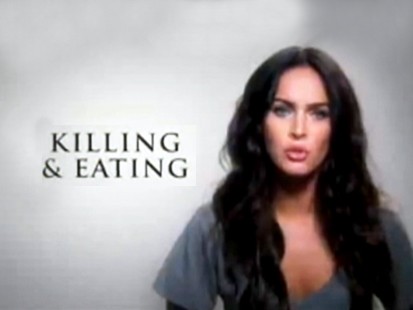 Story: Inventor Flint Lockwood (Hader) concocts a machine that turns water into delicious, fully cooked meals! There's only one problem — the machine was launched into the stratosphere and now when it rains, it rains breakfast, lunch and dinner upon the besieged townsfolk. Think of a Roland Emmerich disaster film by way of Julia Child. Based on the children's story book by Judi and Ron Barrett.
'The Informant!' (Sept. 18)
Director:Steven Soderbergh
Stars: Matt Damon, Scott Bakula, Tony Hale, Joel McHale
Story: The exclamation point in the title is a clue that things here are slightly askew. Matt Damon (with a potbelly and mustache covering his Bourne identity) plays the whistle-blower in a true-life agri-business price-fixing scam. It might sound like a snore — except this true story is played as dark comedy, with the investigation spiraling out of control and the informant revealing himself to be a deeply disturbed narcissist.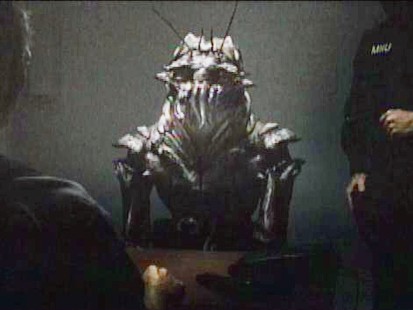 'The Invention of Lying (Oct. 2)'
Directors: Ricky Gervais and Matthew Robinson
Stars: Ricky Gervais, Jennifer Garner, Tina Fey, Jason Bateman, Jonah Hill
Story: Gervais, star and co-creator of the original, British version of "The Office," plays a frustrated loser living in a fantasy world where everyone, always, tells the absolute truth. He becomes the first person to start telling lies. And everyone believes him, no matter how outlandish, because they've never had to deal with anything untrue before. Thus, Garner falls in love with him, and he becomes the most powerful man in a very gullible world.
'Capitalism: A Love Story' (Oct. 2)
Director: Michael Moore
Star: Michael Moore
Story: The documentarian provocateur sets his sights on Wall Street corruption and corporate manipulation of the government in this film. He has described it as a kind of monster movie in which vampires feed on their victims' money instead of their blood. After "Bowling for Columbine," "Fahrenheit 9/11" and "Sicko," Moore — love him or hate him — has proven himself to be a formidable box-office draw in addition to a reliable stirrer of national debate.
'A Serious Man' (Oct. 2)
Directors: Joel and Ethan Coen
Stars: Michael Stuhlbarg, Richard Kind, Adam Arkin
Story: In the late 1960s, a Jewish professor's life begins to fall apart. His wife wants to leave him, his university thinks he's bad at his job and his rabbis are avoiding him. How can someone be a productive member of society when the world is so clearly aligned against him? Expect this comedy to veer into the surreal, as the Coens slip into their "Barton Fink"/"Big Lebowski" mode of dark comedy.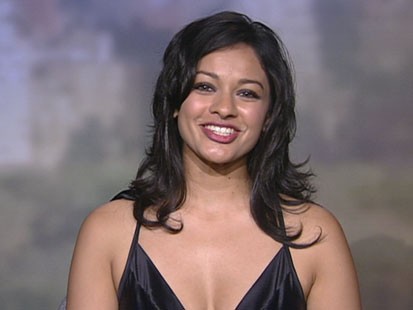 'Whip It' (Oct. 2)
Director: Drew Barrymore
Stars: Ellen Page, Alia Shawkat, Kristen Wiig, Juliette Lewis, Zoe Bell
Story: Barrymore's directorial debut, this coming-of-age comedy stars Page ("Juno") as a Texas teen unhappy and uncomfortable with the beauty-pageant life her mother (Marcia Gay Harden) has created for her. She'd much rather kick butt on wheels as part of a local, underground roller derby league. Barrymore, Wiig, Lewis and Bell co-star as her sisters-in-arms. The title refers to a teammate move, swinging one player around a bend to give her added speed and momentum. It's not a biopic of Devo, those cone-hat-clad musicians whose 1980 hit was "Whip It." But the filmmakers say everyone makes that joke.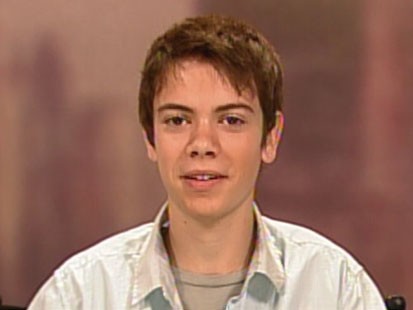 'An Education' (Oct. 9)
Director: Lone Scherfig
Stars: Carey Mulligan, Peter Sarsgaard, Alfred Molina, Emma Thompson, Sally Hawkins
Story: British actress Mulligan made a breakthrough at the Sundance Film Festival with this movie, starring as a schoolgirl in 1960s suburban London who is dazzled by a much-older suitor (Sarsgaard) and endangers the scholarly future her parents had planned for her. Based on a memoir by Lynn Barber, the screenplay is by author Nick Hornby (High Fidelity, About a Boy.)
'Where the Wild Things Are' (Oct. 16)
Director: Spike Jonze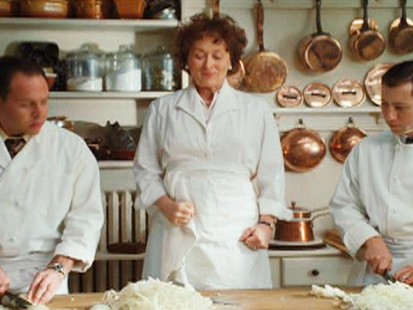 Stars: Max Records, James Gandolfini, Forest Whitaker, Catherine Keener
Story: No child's bookshelf is complete without Maurice Sendak's story of a lonely and angry little boy who imagines himself in the realm of friendly woodland monsters as an escape from the real world, where he feels unloved. Innovative for its use of live action and giant puppets instead of the now-standard depiction of such stories in computer animation. Let the wild rumpus start!
'Astro Boy' (Oct. 23)
Director: David Bowers
Stars: Voices of Freddie Highmore, Nicolas Cage, Bill Nighy, Kristen Bell
Story: After the death of his young son, a scientist previously devoted to building futuristic weapons of war creates an android with the likeness and memories of his lost little boy. But the two are not the same, and the robot's identity crisis involves fighting a dictator who wants to harness his technology for cruel purposes. An updated version of the classic Osamu Tezuka character, which became the first major cartoon imported to America from Japan.
'Gentlemen Broncos' (Oct. 30)
Director: Jared Hess
Stars: Michael Angarano, Jemaine Clement, Mike White, Jennifer Coolidge
Story: The latest from the director/co-writer of "Napoleon Dynamite" follows a teenage outcast (Angarano) who discovers his bizarre sci-fi novel has been stolen and ripped off by a famous, pathologically cheesy, blowhard author ("Flight of the Conchords"' Clement). A war ensues to reclaim credit. Sam Rockwell co-stars as the novel's hero, a futuristic cowboy whose sequences strain the limits of the bizarre.