Al Capone was known as a notoriously ruthless crime boss from Chicago during Prohibition, but his final score just might have come when he was finally in prison.
It turns out Capone was composing music.
Rich Larsen, an expert on Capone expert and the conceptual producer of the documentary film "The Other Side of Capone," said there was a side of the man known as Scarface that has gone largely unnoticed.
"He did have a human side after all. But maybe it took several years in the harshest prison in the country for him to turn it around," Larsen said.
After years of being under the federal government's watch, he was finally nabbed for tax evasion in 1931 and was serving time at the famous Alcatraz prison off the coast of California.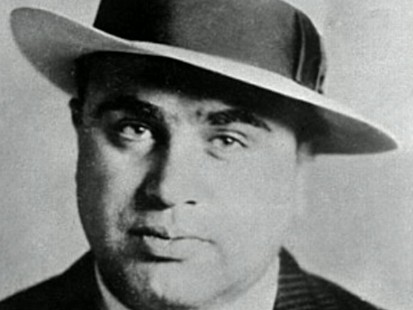 From his prison cell more than 70 years ago, the story goes that Capone requested the warden to start a band. Capone got his wish, with other prisoners who knew music too, but this cold killer's love of music came long before his crimes caught up with him.
"It's been written he loved opera and jazz. He brought dozens of great jazz musicians from the South, and brought them to Chicago to play in his speakeasies," said Ron Karpman, director of "The Other Side of Capone."
Among the musicians he recruited was the great jazz trumpeter Louis Armstrong.
In fact, Capone himself played the banjo and mandolin. But later in life, while serving time at Alcatraz, he took it a step further.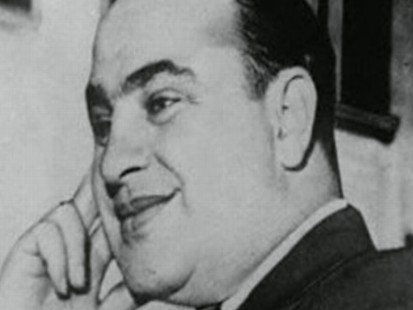 There was a young priest who visited the inmates, and during one of his weekly visits, Capone presented him with the gift of a piece of sheet music. The lyrics told the story of a man's undying love for his "Madonna Mia."
This tender love song shows the other side of the notorious gangster.
"We always have him painted into a corner of the ultimate bad guy, and then something like this comes out of the blue and shows you, my lord, he had a heart," said singer Mark Demmin.
The filmmakers believe that when he was writing Madonna Mia he was thinking of his wife, to whom he remained married until his dying day.
More than 60 years after Capone's death, that music is now coming to life. Filmmaker's are working on a documentary that explores Capone's other side: A mobster who wrote a killer love song for his wife.