This fall, everything old is new again. Flannel shirts are cool and "Melrose Place" is back on TV.
One year after reviving "90210," the CW brings "Melrose Place" back from the dead/the nineties Tuesday night. Fans of the original scandal-fest will find the Spanish-style apartment building looking pretty much the same – right down to the central swimming pool where catfights, hookups and occasionally, actual swimming, went down.
"Melrose 2.0" is hoping to make a splash with a group of mostly new tenants – but some of these friends and enemies may remind you of characters you once loved to hate.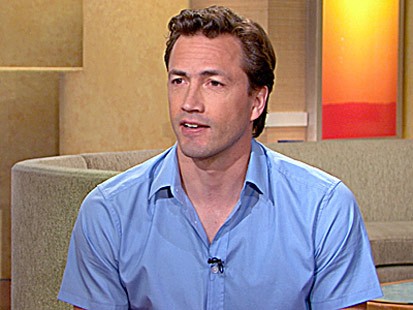 The New Blonde Ambition
Until Heather Locklear herself deigns to make a guest appearance, the title of "Melrose" minx goes to her young lookalike, Katie Cassidy, (daughter of former teen heartthrob David Cassidy.) Like Locklear's Amanda Woodward, Cassidy's Ella Simms is blonde, beautiful and bitchy. When a dead body is found floating in the "Melrose" pool, Ella simply says: "Stab enough people in the back and you get a knife in your own." Though she eschews Amanda's power miniskirts, Ella, a status-hungry publicist, knows how to play the game in Perez Hilton's Hollywood. Is she gutsy enough to fake her own death and flee to a desert island, like Amanda did in the series finale? Don't put it past her.
The New Good Guy
Sweet, sensitive, struggling filmmaker Jonah Miller (Michael Rady) will remind fans of sweet, sensitive struggling writer Billy Campbell, the all-around good guy played by Andrew Shue on the old "Melrose." With teacher-girlfriend Riley, fedora-wearing hipster Jonah is one-half of the new "Melrose" golden couple. Like Billy before him, Jonah will try to be "friends" with the hot blonde neighbor who has a crush on him (in this case, Ella) but unfortunately for poor Jonah, Riley seems about as sure about him as Billy's longtime love, Allison, who memorably left him at the altar in season two.
The New Bad Boy
Grant Show lured "Beverly Hills 90210" fans to "Melrose Place" as Jake Hanson, the ruggedly good-looking mechanic with a murky past. Fast forward to 2009 and Colin Egglesfield is bound to entice the female viewers as Auggie Kirkpatrick, whose demons include a dead girlfriend and a battle with the bottle. While Jake preferred the local bar, Shooters, Auggie hangs at the trendy lounge, Coal, where he serves as chef. Still, they both have motorcycles.
The New New Girl
Only manic "Melrose" watchers will remember Sandy Harling (Amy Locane) from season 1. She was the wide-eyed Southern belle trying to find her way in the City of Angels. Throw in a creepy, "Single White Female" streak and you have Violet Foster, the seemingly-innocent, brand-new denizen of the modern "Melrose." Ashlee Simpson-Wentz dons overalls to play Violet, a building-wide pet project who receives a "Pretty Woman"-style makeover from Ella. But don't be fooled. Simpson-Wentz has said Violet's not as naïve as she looks. In fact, when she's taking 2 a.m. swims in the infamous pool, she's downright scary.
The New Sydney
The new Sydney Andrews is the old Sydney Andrews – literally. Laura Leighton's fiery Sydney was last seen dead – in her wedding dress – in the original season five finale. Turns out she's alive and not at all well in "Melrose 2.0." The former annoying little sister has matured into landlord and resident cougar, seducing not one but two of her hot, younger tenants. A decade hasn't done much to change one of the campiest, craziest characters television has ever seen. "Syd" is still blackmailing her ex, Michael, among others. In one such vindictive scene from the new "MP" pilot, she provides fair warning: "I can do a lot worse. Just ask the people that used to live here."