She may not have beat Beyonce or Taylor Swift in terms of trophies, but with her irreverent fashion and fearless performance Lady Gaga dominated Sunday's Grammy awards.
The pop sensation of the moment opened the music industry's 52nd annual Grammy ceremony belting out "Poker Face," clad in a glittery, green leotard, replacing pants with panty hose. Midway through the song, one of Gaga's backup dancers dumped her into a bin, calling her a monster and accusing her of corrupting the world.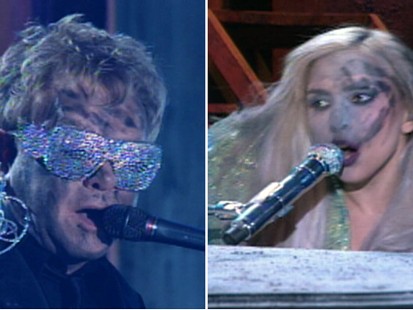 Of course, there was no getting rid of Gaga. She emerged from the ashes a glittery phoenix and sat down at a duel piano across from Sir
Elton John
, who was also covered in soot and sparkles. Together, they sang a medley of her "Speechless" and his "Your Song," which featured John's custom lyric: "How wonderful life is with Gaga in the world."
CLICK HERE for more on the 2010 Grammy award winners.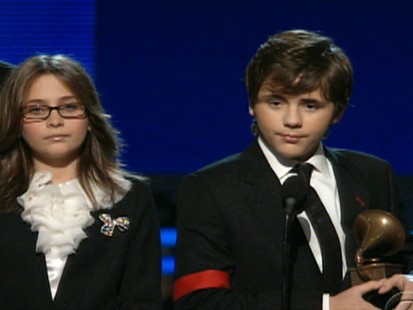 Indeed, it seemed as if the rest of the night's performers tried to top Gaga. Pink sang "Glitter in the Air" while suspended from a wire, mimicking the acrobatics of Cirque de Soleil. The Black Eyed Peas brought the weird with a clique of futuristic robot dancers.
But even when she wasn't singing, Gaga remained the talk of the night. She radiated her own gravitational pull on the red carpet, wearing a structural gown of orbits that looked like it belonged in a planetarium.