Abe Vigoda died today, his daughter Carol Vigoda Fuchs told ABC News.
The actor was 94.
According to Vigoda Fuchs, he had not been sick.
"He was right there in my house," Vigoda Fuchs said, adding that her father lived alone in Manhattan but was staying with her in New Jersey because of the recent winter storm.
"I went into the kitchen to make coffee, came back and he was gone," she added.
Described by his daughter as a non-judgmental man who would stop to shake the hands of homeless people who recognized him, Vigoda was also a beloved character actor famous for notable characters he portrayed throughout his decades-long career. Here are a few.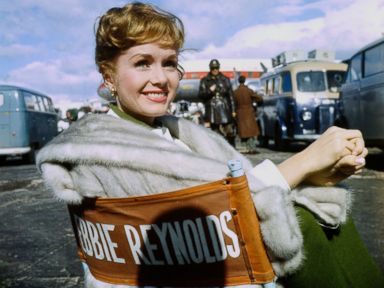 1. Phil Fish, "Barney Miller": Detective Phil Fish was grumpy and sickly, and one of the most beloved characters in "Barney Miller." Two years after the show premiered, his character earned a short-lived spin-off, called "Fish," which focused on the detective's life at home with his wife and foster children. "Fish works best in ridiculous situations. Out of reality comes humor," Vigoda told the Sarasota Herald-Tribune in 1977. "Fish won't change one whit as he attempts to cope with the kids. He will go to the bathroom in the middle of the night to find a boy in his favorite spot. He will be harassed and provoked. Asked to kill a rat in the house he will demur, saying the light is too poor for a shot."
2. Tessio, "The Godfather": In the Francis Ford Coppola classic film, Vigoda played Salvatore Tessio, an old friend of godfather Vito Coreleone who wanted to take over the crime family after Vito's death. In doing so, he tried to murder Michael, Vito's youngest son, though his attempt was thwarted. After realizing as much, he famously told an associate, "Tell Mike it was only business."
3. Grandpa, "Look Who's Talking": Vigoda's role in "Look Who's Talking" isn't huge, but it's memorable. At 68, the actor played John Travolta's 100-year-old ornery, candy bar-hoarding grandfather.
4. Otis, "Good Burger" Younger audiences may remember Vigoda as Otis, the elderly fast food worker in the Nickelodeon sketch comedy show, "All That," and the Kenan Thompson comedy, "Good Burger."
5. Football player, Snickers commercial: One of Vigoda's most recent appearances was in a 2010 Super Bowl commercial for Snickers alongside Betty White. Set at a football game, players who aren't feeling like themselves are depicted as White and Vigoda. The tagline? "You're not you when you're hungry." "When I was a young man, I was told success had to come in my youth. I found this to be a myth," he once said of aging, according to the Los Angeles Times. "My experiences have taught me that if you deeply believe in what you are doing, success can come at any age."