Celine Dion's husband's funeral took place today at Notre-Dame Basilica in Montreal and was streamed to fans around the globe.
Hundreds gathered at the packed church to pay their respects to Rene Angélil during the service, which began around 3 p.m. EST. Angélil's casket sat at the front of the two main rows of pews centered in the church.
Dion arrived just before 3:15 p.m., surrounded by family, dressed in all black with a black veil covering her face. She walked into the church holding hands with her two 5-year-old twins Nelson and Eddy.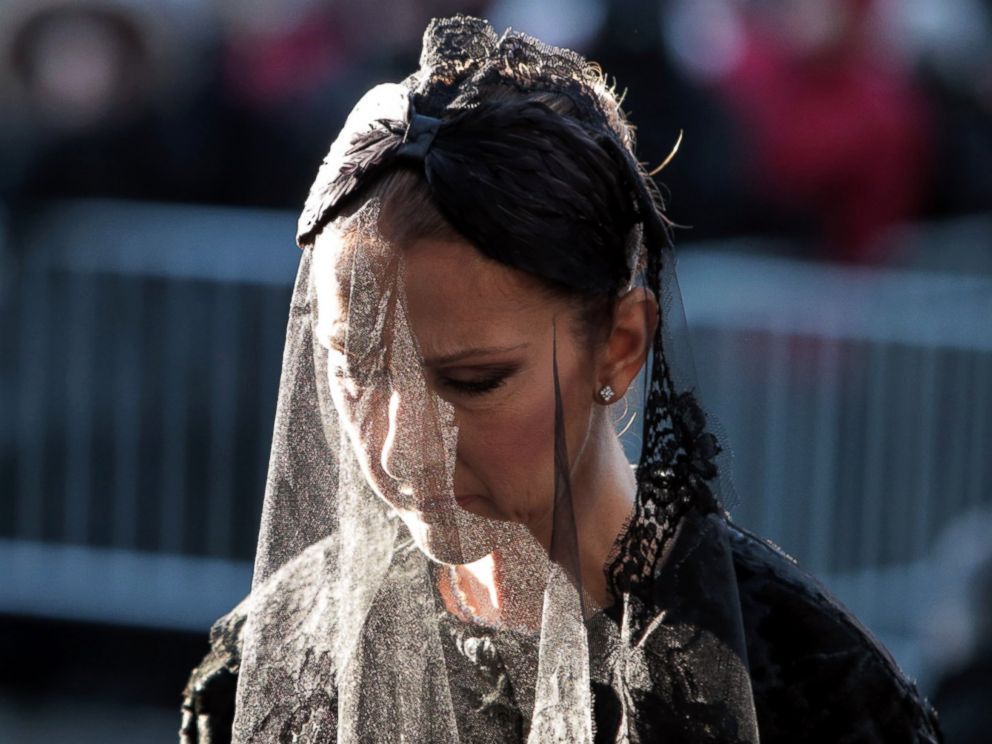 The funeral took place in the same cathedral where Dion and Angélil were married more than 20 years ago, and one day after Dion attended a viewing for Angélil. The iconic singer accepted condolences from hundreds of fans, family and friends, according to footage and photos taken by local media.
Everyone stood and remained silent as music played while Dion and her family walked up the aisle toward the pulpit. The singer held back tears, while other guests in the room bowed their heads in a sign of respect, some crying as well. Dion placed flowers on her husband's casket and then took a seat in the front row.
René-Charles, 14, Dion and Angélil's oldest son spoke during the funeral, saying "15 years was not a long time" to bond with his father, but that "you left me with enough good memories to share with my younger brothers."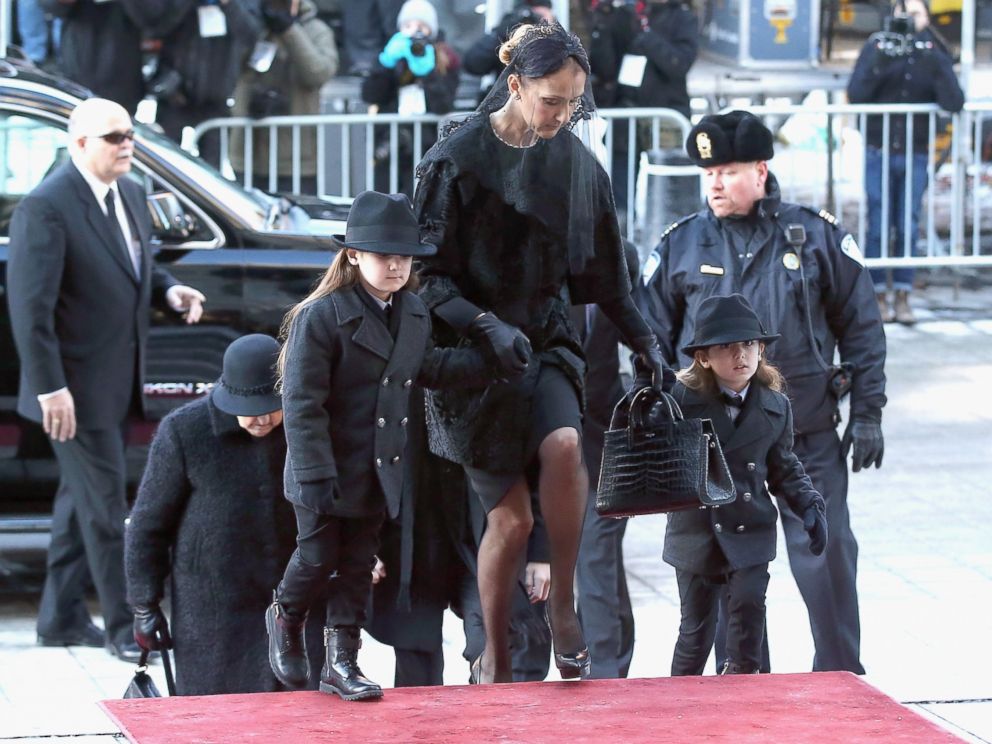 "Dad, I promise you here that we are all going to live up to your standards," he said to a standing ovation, then walking over to hug his grieving mother.
Dion's own song featuring Frank Sinatra, "All the Way" also played, while those in attendance tried to fight back tears. A choir then sang, followed by prayers in Angélil's honor and a reading from the First Letter of John.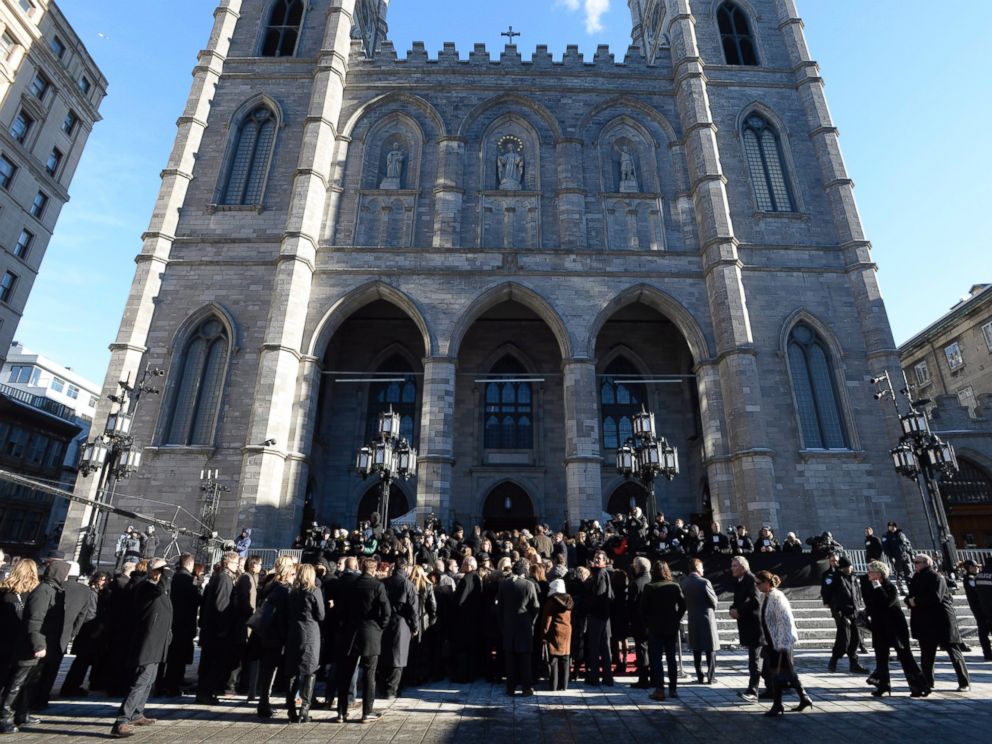 Throughout the memorial, Dion was consoled by friends, family and those leading the service. Just before 5 p.m., music played and guests applauded as his casket was carried out of the church, René-Charles acting as one of the pallbearers. Dion had tears in her eyes as she followed closely behind.
Angélil died last week at the age of 73 after a long battle with cancer. He had been Dion's manager for more than 30 years and her husband since 1994. He stepped down from his professional duties in 2014 after his throat cancer returned after almost 15 years.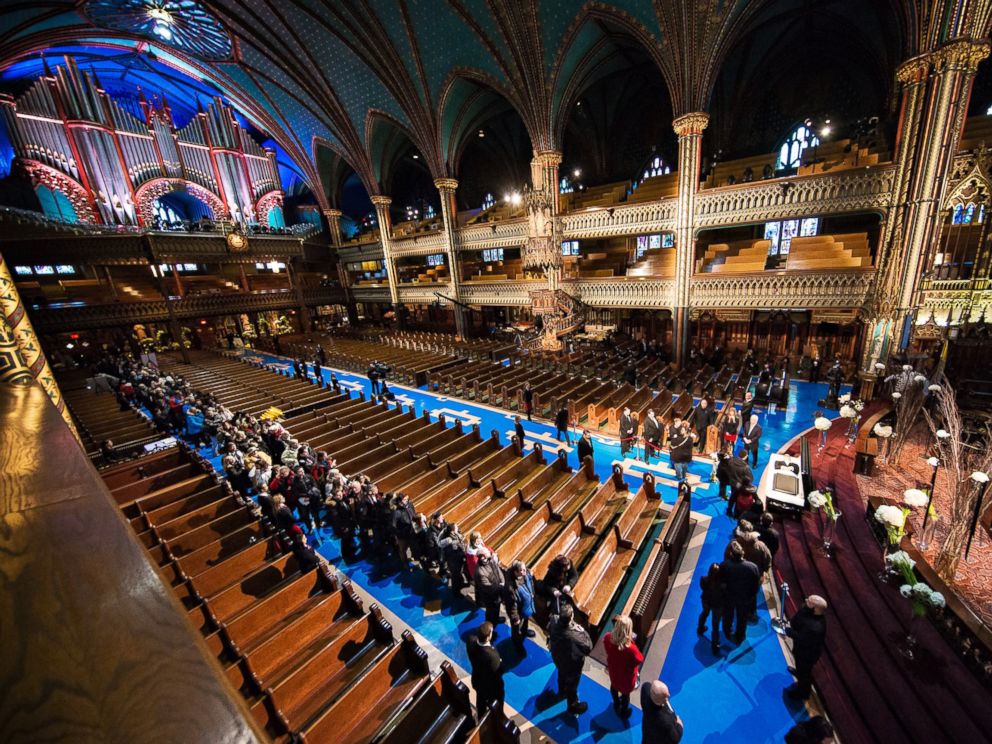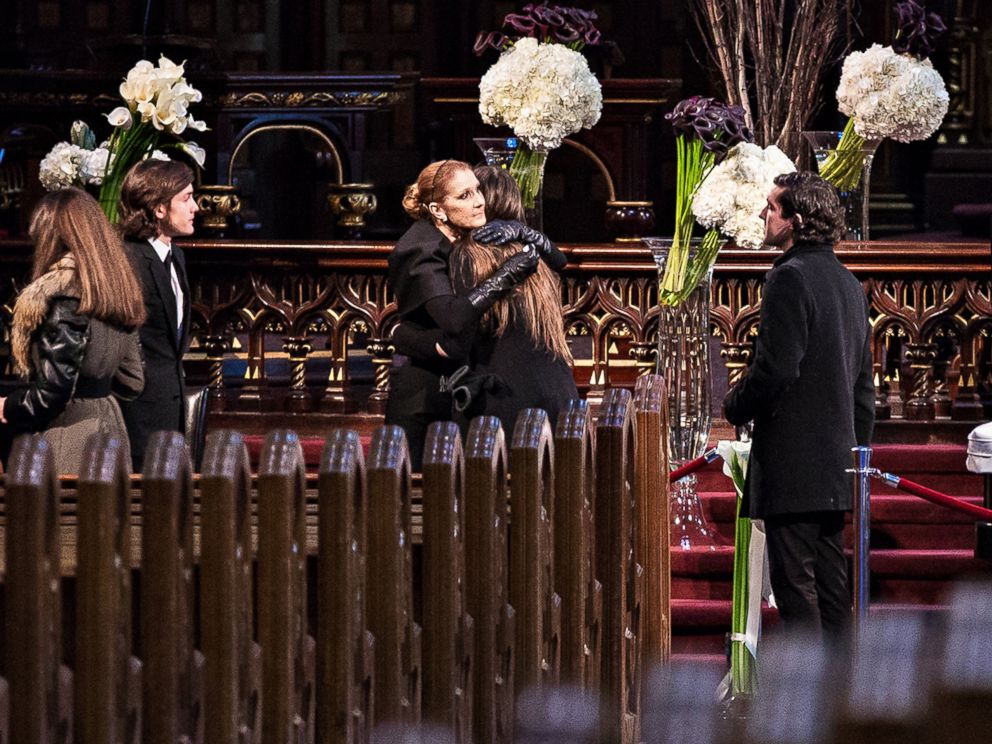 Dion had taken time off to care for her husband.
Angélil is survived by Dion and their sons Rene-Charles, 14, and twins Nelson and Eddy, 5.