Charlie Sheen's taking some time off -- two and a half months, perhaps? -- for rehab.
The star of "Two and a Half Men," who earlier this month was charged with felony menacing, third-degree assault and criminal mischief for an alleged Christmas Day assault on his wife Brooke Mueller, announced today he's entering rehab and plans to take time off from his hit CBS sitcom.
"As a preventative measure, Charlie Sheen has entered a rehabilitation facility," his publicist, Stan Rosenfield, said in a statement to reporters. "He will take some time off from his series 'Two and a Half Men.' He has asked that his privacy be honored. No further statements are planned."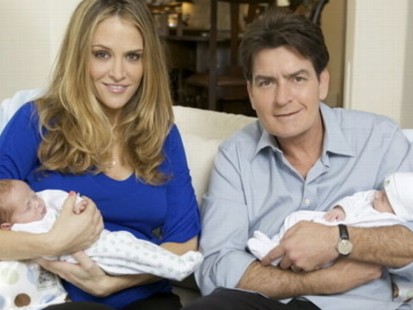 It was not immediately clear what type of treatment Sheen will receive.
Sheen has checked into rehab before. The news of his latest stint check-in follows multiple media reports that his wife recently checked into a Los Angeles rehab center after leaving a Malibu facility.
Sheen hasn't had an easy couple of months since his Dec. 25 arrest. In February, his Mercedes was stolen and found overturned in a ravine, 300 to 400 feet down a cliff near his Sherman Oaks, Calif., home.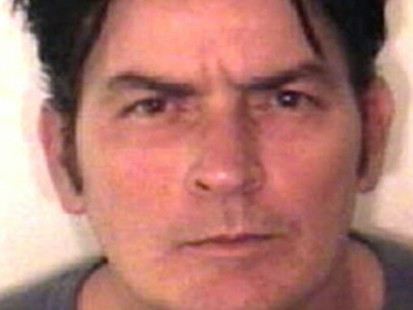 Sheen's Christmas Gone Wrong
Sheen, 44, was arrested on Christmas Day in Aspen, Colo. for second-degree assault, menacing and criminal mischief after Mueller, 32, called 911 and tearfully choked, "My husband had me with a knife. I was scared for my life and he threatened me."
She described the knife as a "switchblade."
At a Feburary hearing in Aspen, the judge lifted a "no contact" portion of a mandatory protective order that kept Sheen from Mueller, allowing the two to leave the courthouse together. Sheen and Mueller married in 2008 and have twin sons, Max and Bob.
On Jan. 20, the judge signed an emergency order that allowed Sheen to visit Mueller, who had been hospitalized with pneumonia in Los Angeles. The order allowed the actor to communicate with his wife in the hospital unless she asked him to leave.
When Mueller was rushed to the hospital with a life-threatening fever, and later checked into a North Carolina rehab facility after her Jan. 26 release, rumors emerged that the former real estate agent was abusing drugs and alcohol.
Mueller was charged with a DUI in 1996 and cocaine possession in 2001.
Mueller's mother, Moira Fiore, tried to set the record straight last week in a recent issue of In Touch Weekly. She told the magazine Mueller had been rushed to the hospital because of a dangerous fever that resulted from having her wisdom teeth removed.
"The infections and pneumonia are what caused the shutting down of her organs," Fiore told In Touch. "Brooke was very sick."
It was Mueller and Sheen's past history of alcohol abuse that People magazine said led to a Christmas Eve spat that turned ugly during the early hours of Dec. 25.
In an audio recording of a 911 call, a woman who identifies herself as Brooke tells the dispatcher that her husband threatened her with a knife and added, "I thought I was gonna die for one hour."
When asked her husband's name, she waits before admitting "It's Charlie Sheen," and starts crying.