Now that Conan O'Brien has taken his comedy show on the road, he seems to have gotten a taste for talking.
In an interview to air on "60 Minutes" this Sunday, the former "Tonight Show" host said he would not have handled this year's talk show imbroglio the way his former network-mate Jay Leno did.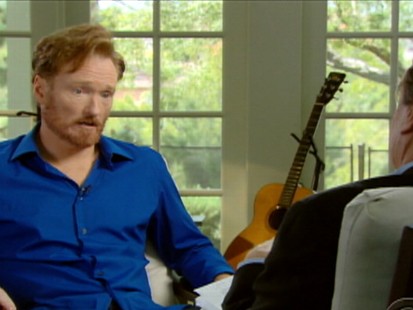 "He went and took that show back," O'Brien said in an excerpt of the interview released by CBS on Thursday. "And I think in a similar situation, if roles had been reversed, I know-- I know me, I wouldn't have done that.
"If I had surrendered 'The Tonight Show' and handed it over to somebody publicly and wished them well -- and then ... six months later, I wouldn't have taken it back," he said. "But that's me, you know. Everyone's got their own, you know, way of doing things."
O'Brien left NBC in January after 17 years with the network in a refusal to play second-fiddle to Leno, his immediate "Tonight Show" predecessor, when the network expressed displeasure at O'Brien's ratings.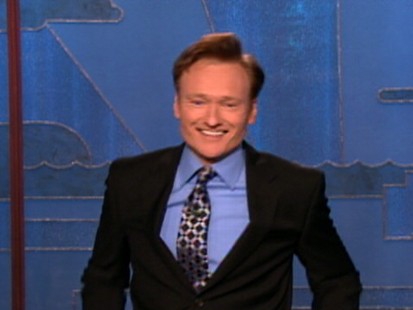 O'Brien said he soured on the network for not giving him enough time to cultivate an audience after his move from 12:30 a.m., where he'd worked for about a decade and a half, to 11:30 p.m.
"I think this relationship is going be toxic and maybe we just need to go our separate ways," O'Brien said. "That's really how it felt to me ... and I started to feel that I'm not sure these people even really want me here ... I can't do it [anymore]."
For his part, Leno gave his first exclusive interview to Oprah Winfrey in January. He admitted to feeling bad that the network wanted to put him back into the 11:30 p.m. time slot so quickly after he vacated it.
"I did, I felt really bad for Conan," Leno told Winfrey. "I think it was unfair. But it was unfair for me."
Leno contended O'Brien's exit from "The Tonight Show" wasn't his fault, saying O'Brien's low ratings damaged the franchise and spelled his end.
"It had nothing to do with me," he told Winfrey. "As I say, there is always someone waiting in the wings in this business to take your job. If you're not doing the numbers, you move on. It's that simple."
Conan's Next Act
And "move on" is what O'Brien has done. In a surprise announcement earlier this month, the redheaded funnyman announced he'd chosen TBS as his future talk-show home.
The as-yet-untitled show expected to debut in November, will air Mondays through Thursdays at 11 p.m. ET, which will shift "Lopez Tonight," starring George Lopez, from 11 p.m. ET to midnight.
O'Brien currently is headlining a two-month-long live, comedy-music tour. Titled "Legally Prohibited From Being Funny on Television," O'Brien's tour kicked off in Eugene, Oregon April 12 before forging on to venues in at least 20 states and two Canadian provinces.