The jokes haven't stopped since David Letterman revealed in an on-air confession that he was the victim of an extortion plot by a producer who threatened to reveal the talk show host's sexual affairs with staff members.
While Letterman has shown both chagrin and contrition, he's done it his way -- with his usual wry wit.
"I would give anything to be hiking on the Appalachian Trail," he joked on the "Late Show" Monday night, in a reference to S.C. governor Mark Sanford whose dramatic extramarital affair had been a previous prime-time target for Letterman.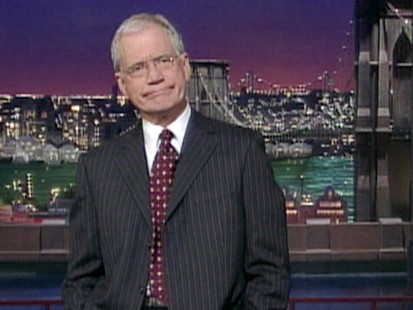 The "Late Show" audience seemed largely sympathetic, laughing and applauding. ABCNews.com wants to know what you think.
Is it too soon for Letterman to joke about the sex scandal? Or is he striking the right tone, between humor and remorse?
Please share your thoughts by filling out the form below. A producer may contact you for more information.