2016 is shaping up to be a big year for Maria Menounos.
The TV personality and her longtime boyfriend, Keven Undergaro, got engaged this morning and revealed that they're trying to have a baby.
Undergaro popped the question while Menounos was doing an interview on Howard Stern's Sirius XM radio show earlier today.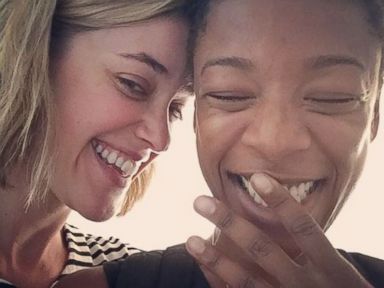 "The last year or two she's been asking, or hinting the last year, 'When are we going to do this?'" Undergaro explained during a visit to
Jenny McCarthy
's Sirius XM show later on. "We are trying to have children so it's just the right thing to do and it's the right time."
"We're finally happy. We're at a good place," added Menounos. "He's amazing."
Menounos, 37, who has been promoting her new book, "The EveryGirl's Guide to Cooking," has been dating Undergaro, a director, for 19 years. She told McCarthy that while she's concerned that having a baby could impact her career, she also knows that "something's missing" in her life.
"I can't let my work now stop me from the next step that's so important to us," she said. "It was funny: My boss actually looked at me and I was like, having a panic attack, and she was like, 'I cannot believe you're worried about this!' She's like, 'You can't worry about this. This will be a good thing, if anything.'"
After struggling with ovulation kits that didn't work for her, Menounos said she began to see a doctor with some regularity. She's done one round of IVF and has frozen three embryos. She's also been injecting herself with hormones this month to give herself "more chances" to get pregnant.
"We're getting a little assistance," she added.