Get ready, "Bachelorette" fans: Andi Dorfman's season premiere is fast approaching.
Interested in
?
Add as an interest to stay up to date on the latest news, video, and analysis from ABC News.
But first, take a peek at the 25 men competing for her heart.
From a 25-year-old sports medicine manager from Dallas to a 33-year-old software sales exec from Chicago, Dorfman, 27, had her pick of men from all over the country.
Among her suitors was adventurer Eric Hill, who tragically died in a paragliding accident after his time on the show ended.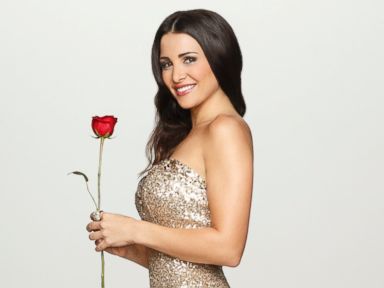 Chris Harrison Shares Why 'Bachelorette' Andi Will Surprise You
This season will be dedicated to his memory, ABC announced, and he will also be honored during Monday's season premiere.
Host Chris Harrison told ABC News last month that producers took their time to make sure they handled the situation "as delicately and respectfully as we could."
"When this guy left the show, it was a great experience for him. I guarantee this brilliant, bright guy didn't know he would be dead in three weeks so it really puts things in perspective for all of us," he said. "It was horrifying. It was unbelievably tragic and sad. He was a great guy who sucked every ounce of life out of every day and really lived it to the fullest."