Since Michael Jackson's death nearly one year ago, his children have dropped their masks and veils, made public appearances at his memorial service and the Grammys and, come fall, may be ready to attend school for the first time in their lives.
Prince, 13, Paris, 12, and Blanket, 8, who have been homeschooled by tutors, will likely be enrolled in private school this fall by their grandmother and legal guardian Katherine Jackson.
In her first interview since her son's death, Jackson said she's doing what Michael would have wanted.
"I'd say I'm a little less strict but I've tried to follow the way Michael was raising them," the 80-year-old matriarch told the UK's Daily Mirror.
Though the children have been surrounded by their extended family -- including Michael's eight siblings and their children -- while living at their grandmother's gated compound in the San Fernando Valley, she says they remain isolated.
"They don't have friends. They don't go to school. They have private lessons at home," she said.
Prince and Paris both enjoy karate lessons.
"To them, it's normal, it's the life they have known. They have a certain time to go to bed, then they get up and get dressed for lessons. They practice karate and swim, which they love," Katherine said.
Since their father's death, the children have continued the home schooling that he began. Katherine's lawyer, Adam Streisand, told The Associated Press that a room in one of the estate's buildings has been turned into a classroom.
That will change in September when the oldest child, Prince, leaves to attend private school -- a choice made by him and his grandmother.
"He is ready to branch out and have a more socialized experience," Streisand said.
He did not respond to requests for comment from ABCNews.com.
Blanket takes karate lessons.
Katherine told the Mirror she is planning to enroll Prince's siblings in private school as well.
Jackson Children Ready for Real World
Jackson biographer Stacy Brown says the children are ready.
"They've had a surprisingly great upbringing up to this point. They've been trained very well for the real world," Brown told ABCNews.com. "Although private school is not necessarily the real world, they would thrive and it would probably be good for them."
"When I met them five years ago, the thing that always stood out for me was they were so well mannered," Brown said. "The way they carried themselves, you would think they were minature business people. When you think about all the craziness they had been around, they seemed very together, very astute."
In many ways, this year without their dad has been the children's introduction to the real world.
The children used to cover their faces in public. Their dad is at far right.
In their first-ever public appearance, at Michael's memorial service last July, they were seen huddled together crying. Paris' emotional tribute to her father, in which she called him "the best father I could imagine," was perhaps the most personal moment of the star-studded event.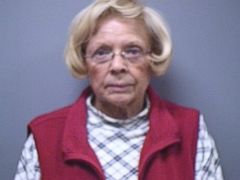 Lake County Sheriffs Office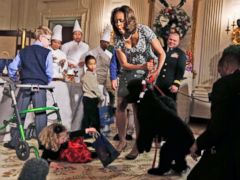 Charles Dharapak/AP Photo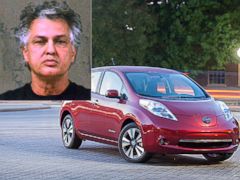 DeKalb County Sheriff|Nissan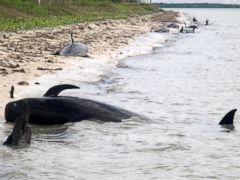 National Park Service/AP Photo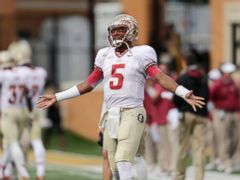 Nell Redmond/AP Photo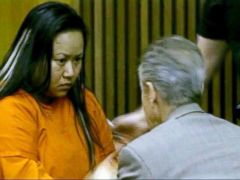 KXTV/ABC News