Tina Fey is back on the big screen. This time she's playing a broadcast journalist in a war zone. She took on the role after reading a book review in The New York Times.
"A woman named Kim Barker wrote about her time working as a journalist for the Chicago Tribune in Afghanistan. And the book was called The Taliban Shuffle," Fey told ABC News. "And in The New York Times review of the book, Michiko Takatani said 'Oh Kim writes herself like a Tina Fey character.' And because I'm an egomaniac and a jerk, I was like 'I'm going to read this book.' It's a character like me."
WHAT TO KNOW
Tina Fey appears on Popcorn with Peter Travers.
Fey, 45, told Peter Travers after reading the book she felt that it could be made into a movie.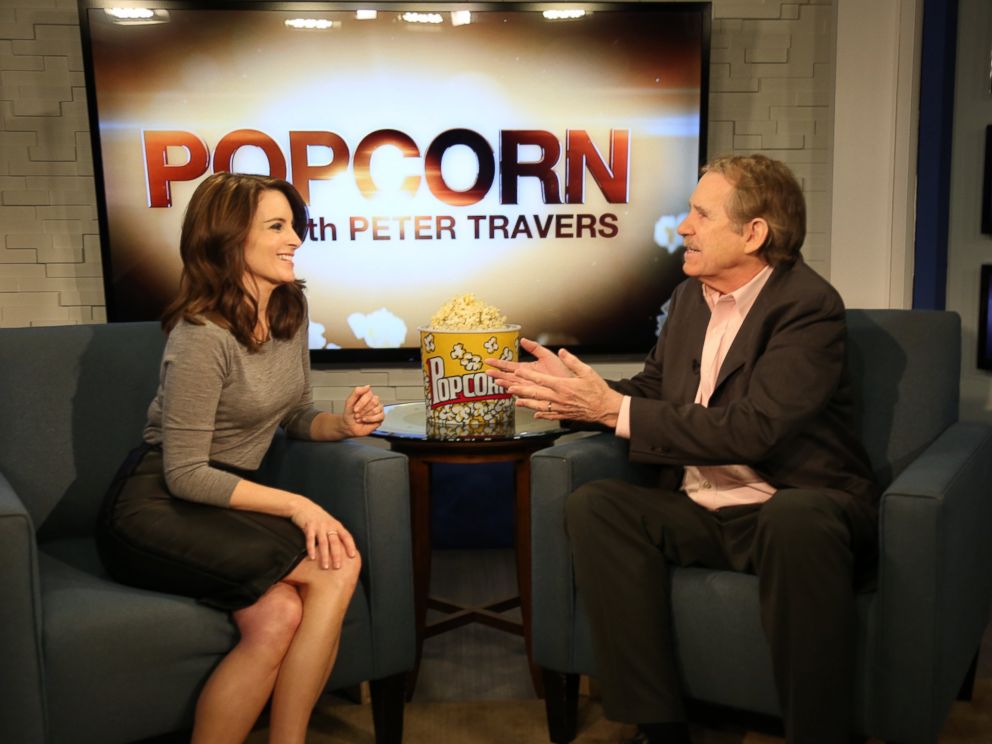 "When I'm looking for potential projects, I think, what's a movie I would want to go see if I were walking up to the theater?" said Fey. "What is a role that is plausible that it could be me? And I felt like, oh a journalist is plausible. I've been a fake journalist before in my career. And I love that it was set in an extreme environment that you don't see much."
The role seems to be a bit of a departure from what many may have come to expect from the award-winning actress.
"I don't have a master plan in terms of like, 'Now we're just gonna get more and more serious and more and more serious and more and more serious until I turn into a diamond,'" joked Fey. "It's sort of case by case. What will be a good movie? What will be a good story? What will be fun to make? If something like 'Sisters' comes up with Paula Pell (the writer behind the 'Sisters' comedy) and Amy Poehler, I was like yes, of course I want to do that and I have a lot people I know that would enjoy seeing that."
"Whiskey Tango Foxtrot" hits theaters today.