He took roles in television to augment his theater work and became the first black man to have a continuing role on a daytime serial when he portrayed Dr. Jerry Turner on "As the World Turns" in 1966 and later, as Dr. Jim Frazier on "The Guiding Light."
Kevin Bacon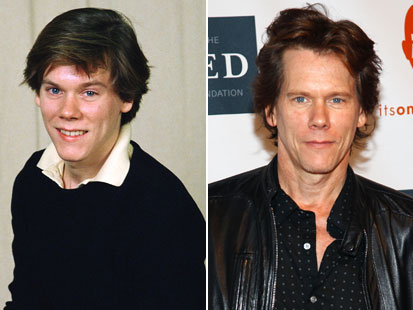 Before he got footloose, actor Kevin Bacon played the teenage alcoholic Tim "T.J." Werner on "Guiding Light" from 1980 to 1981. Bacon also starred as Tom Adamson on the soap opera "Search for Tomorrow" in 1979. His first big screen break came as Timothy Fenwick Jr. in the 1982 film "Diner," where he co-starred alongside Steve Guttenberg, Daniel Stern, Mickey Rourke, Tim Daly and Ellen Barkin. The buzz he stirred as Fenwick led to one of Bacon's biggest roles to date, as the foot-frenzied Ren McCormack in the 1985 hit film "Footloose."
Calista Flockhart
Before she made a name for herself as the quirky Ally McBeal in 1997, Calista Flockhart had a minor role in 1989 as the babysitter for one of "Guiding Light's" most memorable characters, the diva Reva Shayne Lewis (Kim Zimmer). Flockhart went on to win a Golden Globe for her role on "Ally McBeal" in 1998.
She currently stars as communications director Kitty Walker on the ABC show "Brothers and Sisters," and is married to actor Harrison Ford.
Alec Baldwin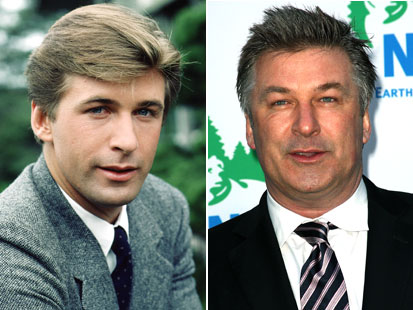 He currently plays the slick-mouthed Jack Donaghy on the TV show "30 Rock," but Alec Baldwin's acting career had more humble beginnings. His first role was as Billy Allison Aldrich on the soap opera "The Doctors" from 1980-1982. The Emmy-winning show took place in the fictional Hope Memorial Hospital, and focused on a hospital team and the medical emergencies they faced.
Baldwin got his big break on the nighttime soap opera "Knots Landing," as the lunatic preacher Joshua Rush from 1984-1985. The show focused on five married couples living in the fictional town of Knots Landing. Rush returned to his mother Lilimae, played by Julie Harris, who abandoned him as a baby. He attempted to kill his wife Cathy, played by Lisa Hartman, but in the process ended up killing himself.