Country music has its coal miners' daughters, lonesome cowboys and honky tonk angels. Men and women have sung about heartbreak, loss and love that lives forever.
These lyrics speak to the heart and soothe the soul, but only but only one song was crowned the winner on "Good Morning America."
Thousands of people logged on voted, and this morning Robin Roberts announced that George Jones' "He Stopped Loving Her Today" won.
"Crazy" by Patsy Cline was a close second, getting 18 percent of the vote, and Dolly Parton's "I Will Always Love You" came in third.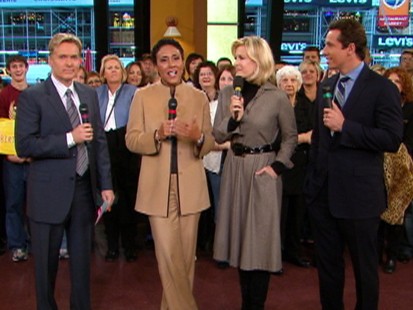 Here are the results of the unscientific poll in order of the number of votes each one received. The list of 20 songs was provided by
The Tennessean.
:

He Stopped Loving Her Today, by George Jones


Crazy, by Patsy Cline


I Will Always Love You, by Dolly Parton


Amarillo By Morning, by George Strait


Where Were You (When The World Stopped Turning), by Alan Jackson


Folsom Prison Blues, by Johnny Cash


I'm So Lonesome I Could Cry, by Hank Williams


Stand By Your Man, by Tammy Wynette


Coal Miner's Daughter, by Loretta Lynn


The Gambler, by Kenny Rogers


Blue Eyes Crying In The Rain, by Willie Nelson


Will The Circle Be Unbroken, by The Carter Family


On The Other Hand, by Randy Travis


King of the Road, by Roger Miller


Okie From Muskogee, by Merle Haggard


Old Dogs, Children and Watermelon Wine, by Tom T. Hall


It Wasn't God Who Made Honky Tonk Angels, by Kitty Wells


Gentle On My Mind, by Glen Campbell


Crazy Arms, by Ray Price


T For Texas (Blue Yodel #1), by Jimmie Rodgers