The current economic climate has many Americans tightening their belts and reexamining their spending. Although many cell phone users would never give up the service, there are ways to reduce the amount you spend each month.
The idea of examining your cell phone bill might be overwhelming. The bills read like complicated stereo instructions and is can be tricky to figure out how many minutes you need, how many text messages you send and receive and if you're getting the most from your Internet service.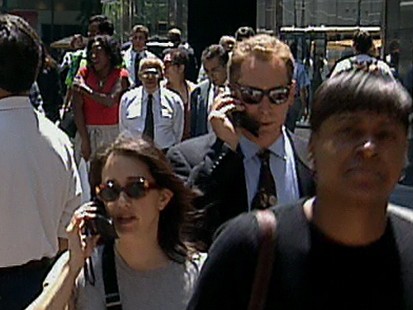 "GMA" Technology correspondent Becky Worley cuts through the confusion and shares secrets that can help you significantly reduce your cell phone bill.
Analyze your Bill
MyValidas.com analyzes your phone bill and suggests a cheaper plan by the same carrier. The site claims 4 out of 5 people overpay for cell phone service and says it can save you an average of 28 percent per year. A single use is only $5.
MyValidas.com suggested a new plan that would save Worley $240 a year. Billshrink.com, is another online analyzer can help reduce the cost of household bills.
Find a 'Just Right' Plan
Some people don't realize just how long they talk or the number of texts they send in month. The amount can quickly add up and if your plan doesn't allow for enough talk time or texts, you'll be charged overage penalties. Conversely, some buy more minutes and services than they need and end up wasting money.
If saving money on your service is important, it is worth staying on top of your usage. You can look back on your last couple of bills and determine how your plan is working for you. If you decide a change is in order, contact your provider, most will also help make sure you're budgeting your talk and texts.
Consider Prepaid Plans
Going unlimited can often save big money. Paying for the service in advance sometimes gets you more for your money and you can be sure that you'll never incur any overage charges.
Make Your Phone Bare Bones
Do you really need to send all those texts? After examining the bill, you may discover that some of the features you subscribe to may not be worth the money. Your service is not set in stone. Contact your provider and drop the services that you can live without.
Some carriers are offer unlimited calling for 24 hour periods for as low as one dollar a day.
Quit Your Carrier
If serious about savnigs, your search for the perfect plan might come down to switching carriers. This might mean signing a contract, but could be your best option. But consider any early termination charges you might incur.