Who doesn't love a state fair? The sounds, the rides, the entertainment.
But what most fairgoers love best is the food. Ditch your diet and relish a deep-fried food fest that can leave you full for days.
We're not talking about your typical funnel cake here. Instead, we've got favorite treats from some of the biggest fairs in the country.
State Fair of Texas
The State Fair of Texas first opened its gates in 1886, and now, 122 years later, it is the largest state fair in the U.S.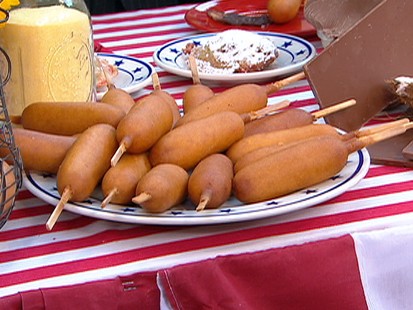 Two of the most popular items on its menu are Corny Dogs and Fried Sno Balls. Corny Dogs were invented by Neil and Carl Fletcher and made their debut at the fair back in 1942.
Sno Balls made their way onto the menu just five years later. The original Sno Balls were white marshmallow and shredded coconut-covered chocolate cakes, which were popular during WWII because of the rationing of sugar and flour. Shirley London & Sons are now credited for these delicious snacks.
To make them, London takes a pancake-like batter into which she dips the chilled Sno Balls. From there, she deep-fries them into tasty, sweet, golden puffs.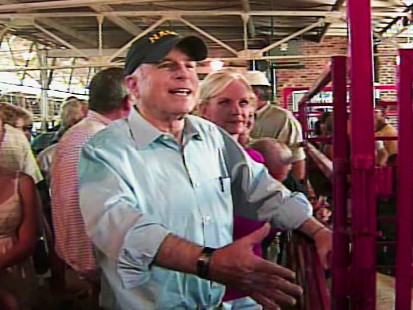 Learn more about the
State Fair of Texas
.
Minnesota State Fair
In second place for sheer size alone is the Minnesota State Fair.
The first one was held in 1859; today, the fair attracts approximately 1.6 million visitors each year.
Here, you can expect to eat the treat of choice, chocolate-covered Pig Lickers, made by Famous Dave's.
To make them, Famous Dave's takes thick slices of Nueske applewood smoked slab bacon, which is cooked until crisp. The strips of bacon are then dipped into rich dark chocolate, sprinkled with sea salt, and served cold.
Lean more about the Minnesota State Fair.
Indiana State Fair
The grand finale for fair food comes from the Indiana State Fair, and is a little something called Deep Fried Bananas Foster Cheesecake on a Stick.
Monica Urick created these treats by taking three bite-sized frozen cubes of Bananas Foster cheesecake, coated in sweet crumbs. They are then deep-fried and served with ice cream and caramel sauce.
Definitely no room for diets when we're indulging in these treats.
Learn more about the Indiana State Fair.