Baby, it's cold outside! Whether it's escaping wicked winter weather or craving snow without the sludge, TV and magazines are filled with ads promising unprecedented vacation steals and deals.
But do these cheap travel come-ons deliver more hype than holiday? Mark Orwoll, senior consulting editor from Travel + Leisure magazine, revealed the best bargain getaways to beat the winter blues.
Orwoll told "Good Morning America" that in his 25 years of covering the travel industry, he's never seen deals this good. The vacation industry is desperate to get as many people as they can and has thought up some valuable deals to do so.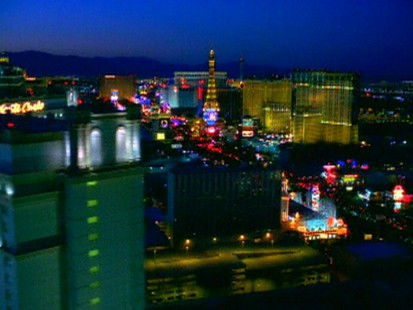 Family Fun Getaway
Ixtapa, Mexico
Club Med, $249 for Three Nights
One of the best deals out there right now is just north of Acapulco, says Orwoll. The club med in Ixtapa, Mexico is a half-mile long, and with miles of things to do, you may not even get to its beautiful beach. Meals, including alcoholic drinks, lodging, and activities like archery, sailing, tennis, and even circus training on a trapeze and tightrope are all included. The resort caters to the whole family with activities for kids ages 4 months to 17 years. Click here for more information.
Sunny Getaway
Culebra, Puerto Rico
Club Seabourne, $169 per Night
Beat the winter blues with warm weather by heading south to Culebra, Puerto Rico. It's a small island with a dozen different beaches, it even has a nature preserve. Stay at the Club Seabourne hotel with an old world sophisticated, authentic Caribbean style rooms with A/C and balconies. And take advantage of their "February for Culebra Lovers." It includes free breakfast, drinks, kayaks, and ground transportation. $169 per night. Or, if you book four nights for $199, you get the fifth night free. Click here for more information.
Snow Without Sludge Getaway
Hot Springs, Va.
The Homestead, $199 per Night
If you want a winter wonderland vacation without all the sludge hassle, head to Hot Springs, Va. They have great ski slopes there without all the mess you'd get out West. Stay at one of the most historic hotels in America. The Homestead has been around since 1766, before America. Everyone from U.S. presidents to foreign princes has stayed there. The rooms are impeccable. Take advantage of their "Family Ski Free Package" from now until March 17 and get four ski lift tickets for free. This is a huge 50 percent savings. Click here for more information.
Romantic Getaway
Las Vegas, Nev.
Trump Hotel, $89 per Night
Does love life cool off in the winter? To heat up the winter, go to glittery Las Vegas. The brand new Trump Hotel is 64 stories, and upscale and elegant. Located just off the strip, and without a casino, it's going for an elegant approach. It has a 10,000-square-foot spa and salon, and every guest is assigned their own personal attache to help with everything from bags to dinner reservations and tickets. Now through June, take advantage of their "suite escape" package. You get a $50 credit for their spa, for only $89 per night. Or, go for Valentine's Day weekend for their "enchanted evening" package, February 13-15, and get a dozen roses, bottle of champagne, and hand crafted chocolates, for $250 per night. Click here for more information.
Big City Getaway
New York, N.Y.
Pod Hotel, $127 per Night
This is the perfect opportunity to vacation in a big city for a small cost. Take advantage of the ultra modern Pod Hotel in New York City. Right now, they have a "Penny Pinching Package" that lets you stay four nights for the price of three, complete with free drinks and breakfast. Click here for more information.
Tropical Cruise Getaway
Bahamas
Norwegian Cruise Line, $229 per Person
Cruise ships are seeing the biggest discounts this travel season. Norwegian Cruise lines offer modern ships where food, drink and entertainment is included in your fare. Passengers are free step off at every port, and warm up on the white beaches of the Bahamas. Discover tropical rain forests and lively coral reefs. Check out the NCL Special Offers page for some of the best deals around. Click here for more information.
Chic Getaway
Miami, Fla.
Mondrian Hotel, $195 per Night
For a chic, yet cheap, getaway, fly south to Miami. Everything about the brand-new South Beach chic Mondrian Hotel is fairytale inspired , including kissing gardens for a "happily ever after" experience, outdoor living rooms, and crystal chandelier rainfall shower heads. Book now and save at least 40 percent off regular rates. Click here for more information.