Charlie Koerkel is high on grass.
No, not like that. He loves green lawns.
And he's found a way to give parched, burned up, brown yards a dye job.
"People can get their weekends back now. They don't have to sit in their yard and work and work and work," Koerkel says.
The grass is always greener, if someone like Koerkel, the owner of Lawn Smart USA, has been there.
Jim Fahy, a client, says, "Oh, I like that color. It's a good Irish green."
Koerkel says he got the idea last year, watching the end zone being painted during a football game.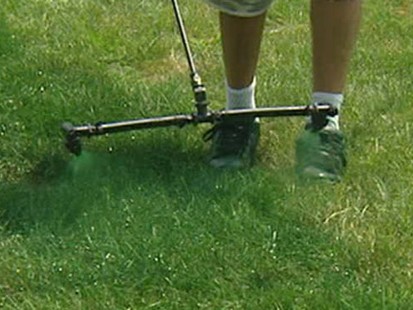 Koerkel says it inspired him.
"So I thought to myself if they have orange and white somewhere, I'm sure they have green to do lawns," he says.
Koerkel custom-designed a sprayer, and with a squeeze of his wand, yards can go from brittle to brilliant.
Until recently, it was mostly banks and realtors who were spraying yards to improve curb appeal on foreclosed homes.
But now competitive homeowners have stepped in, making this a national trend.
"And just think of the of the water savings," Charlie Koerkel says. "I talked to people who say their monthly water bill is $300 to $400 a month. I mean, that's insane."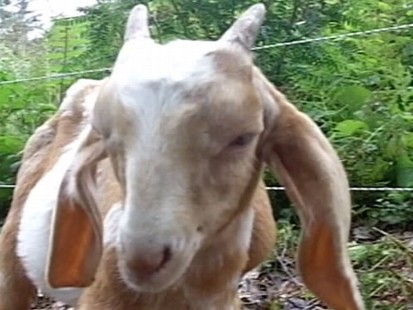 The spray-painting trend can be seen across the country and usually costs a few hundred dollars for the average yard and will last a few months. Just watch out for the grass stains on your jeans.
It is not toxic, Koerkel says, so animals are safe.