Retailers advertise store loyalty cards as a great way to save, but just how effective and efficient are these key-chain staples?
ShopSmart magazine editor in chief Lisa Lee Freeman dropped by "Good Morning America" to uncover the secrets to getting the most for your money with the club cards. Check out her tips below.
Grocery Stores
Supermarkets are known for their circulars filled with discount coupons, but customers should check out shortcuts.com before they go food shopping.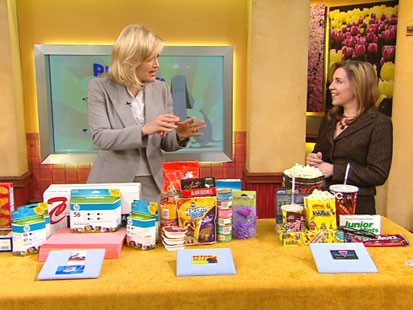 It lets you download electronic coupons right onto your grocery loyalty or frequent shopper savings card. There are no paper coupons to clip and it's free.
You can look at what items are being discounted and plan your meals around them. You also can stock up on some things that are on sale. And coupons you don't use stay on your card and you can use them any time until they expire.
Out of all the grocery store chains the best discount card comes from Kroger.
Most supermarket cards offer the same things, which are discounts on in-store items and coupons on the receipts when you're checking out. But the Kroger Plus Card also gives you discounts on gas at affiliated gas stations.
For every $100 you spend you save 10 cents a gallon on gas. One thing ShopSmart magazine thinks is really great is that the Kroger card will alert you to recalled items it sees that you've purchased.
Also, you should remember that wherever you shop, you should always go to that supermarket's Web site to see what's on sale and check out the circulars.
Drugstores
One of the most expensive necessities today are prescription drugs, but there are two big drugstore chains where customers can save the most money on them.
Yes, with CVS Extra Care customers get a 2 percent rebate on every in-store and online purchase and $1 for every two prescriptions filled.
They also get discounts on items featured in weekly circulars and there are kiosks in some of the stores now where customers can get coupons before they shop.
With The Rite Aid RX Savings Card you get generics for $9 for 30-day supplies and $15.99 for 90 days. You also save 20 percent on other name brand and generic prescription medications and save 10 percent on Rite Aid brand products every day.
Of all the cards ShopSmart magazine looked at, these are really the most valuable because you don't have to spend a lot to get a lot.
Office Supply Stores
Both Office Depot and Staples have very similar programs. You get a 10 percent rebate on ink, toner and paper and design, print and shipping services. This can be really helpful if you need to run off a lot of resumes or you're starting a business at home.
And at Office Depot you get 1 percent back on all other items -- that is everything else you buy as well.
Pet Stores
You still have to feed Fido, even when times are rough. At PETCO you get a free bag of food for every 10 bags of natural or premium food you buy. You also get one free grooming, bath or wash for every eight you buy within a 12-month period.
Movies
With AMC with MovieWatcher you earn two points for every movie ticket you buy; redeem 10 points for a small popcorn or 30 points for a free movie ticket.
A Final Note
If you end up with too many cards, check out www.keyringthing.com, where you can combine all charges on one card.
And when programs are free, you may as well sign up. You can save and there's really no downside except if you're concerned about your privacy.
Read the privacy policies to know what you are getting into; they may track your spending habits.
Another thing you can do is set up a separate e-mail account. So go to Yahoo or Google and set up a free e-mail account, separate from your personal account, if you are asked for your e-mail address and you're concerned about getting spammed.