That's not to say, however, that the treatment is safe. Indeed, cosmetic surgeons and dermatologists agree that these injections should be avoided by consumers shopping around for a slimmer look.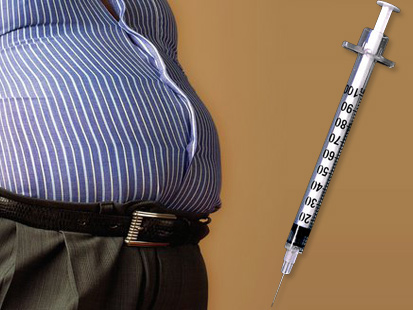 "There is really not a single scientific study to show that it definitely works," Dr. Malcolm Roth, director of plastic surgery at Maimondes Medical Center in Brooklyn, N.Y., told ABCNews.com. "Are these chemicals safe when injected into fat? And what happens to this fat? Where does it go?"
Despite the dangers of the procedure, however, the growing number of clinics offering the treatment is a testament to its continued legal status in the United States. Still, the procedure is banned for cosmetic purposes in Brazil and other countries.
"Most physicians performing this procedure do not have training in liposuction, plastic surgery or dermatologic surgery," said Dr. Carolyn Jacob, a board-certified dermatologist in Chicago. "Even dentists are doing it."
Ecstasy
More often associated with its use as a club drug, ecstasy has captured the attention of researchers who hope that the illicit pill may one day be used to help treat post-traumatic stress disorder, or PTSD.
In the late 1970s, a group of psychiatrists found that the drug had an effect on levels of serotonin, a brain chemical that is known to regulate mood. Indeed, before ecstasy was made illegal in 1985, some psychotherapists were giving the drug to patients, citing its usefulness as an effective therapeutic tool.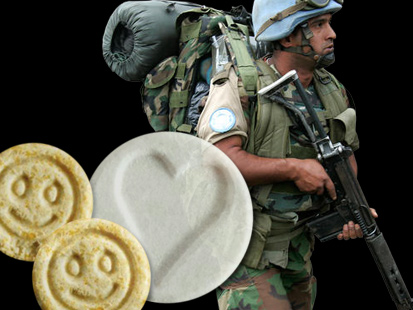 In 2004, despite the illegality of the drug, the U.S. government authorized a human study of its potential to help those suffering from the emotional scars of a traumatic event.
However, while some patients in the study felt that they had benefited from the drug, today it remains on the government's list of Schedule I drugs -- a classification that includes heroin, cocaine and methamphetamines. Still, some hope that the restrictions on the drug's use may one day be lifted to help soldiers returning from war deal with psychological trauma.
Thalidomide
Few drugs have as controversial a reputation as thalidomide. First marketed in 1957 to stave off morning sickness in pregnant women, the drug was soon found to be linked with severe birth defects ranging from cleft palates to missing and abnormal limbs, spinal cord deformities and organ abnormalities.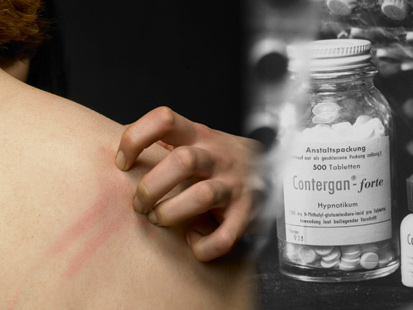 Despite these tragic and high-profile outcomes, a small group of patients did benefit from using the drug -- those with a severe and debilitating leprosy-associated complication known as erythema nodosum leprosum (ENL).
Considering the small number of people today who live with leprosy, it may come as little surprise that the silver lining of this devastating drug remains relatively secret. And the World Health Organization still recommends against the use of the drug to treat the ravages of ENL due to birth defects.
Nonetheless, in 1998 the FDA cleared the drug's use for leprosy under strict supervision. Women who are candidates for receiving the drug are required to undergo pregnancy testing both before and during their treatment with the drug. Men using the drug are required to use a condom whenever they have sex with a woman, and all patients are limited to a 28-day supply and must see a doctor before getting more of the drug.
Reports from Emily Friedman, Radha Chitale and Bob Woodruff contributed to this report.
-------
Do you want to know more about men's health issues such as proper nutrition, strength training and sports injuries? Visit the ABCNews.com OnCall+ Men's Health Center to get all your questions answered.