The husband of the driver in a wrong-way crash that killed eight people, including herself, on a New York highway insists his wife was not drunk and high behind the wheel, despite overwhelming evidence in the case.
"My heart is clear," Daniel Schuler said Thursday. "She did not drink. She is not an alcoholic.
"I never saw her drunk since the day I met her," he added of his wife Diane Schuler, 36, blamed for killing her daughter, three nieces and three men in a head-on collision on the Taconic State Parkway July 26.
Instead, Daniel Schuler and family suggested his wife's diabetes, a sudden stroke or a tooth abscess may have caused her to drive the wrong way down the highway.
But could a secret as serious and deadly as alcoholism be kept secret from someone so close?
Experts say it's possible to hide even the worst of habits.
"Any good addict, over time, becomes better and better at hiding and sneaking their use," said Brenda Iliff, clinical director of the Hazelden Women's Recovery Center in Center City, Minn. "What generally happens with addiction [is that] at some point somebody may say something, and people go into shame, they may pull it in and control it and keep it from other people."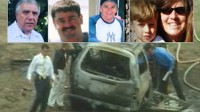 Alcoholism is on the rise, particularly among women. In fact, five times the number of women will die of alcohol-related illnesses than of breast cancer in the United States. And many of these women are keeping their drinking habit hidden.
Later this month, the Department of Transportation will kick off "over the limit, under arrest," an Internet and radio campaign that will focus on educating the public that women are drinking and driving at a higher rate.
For many years, Diana, who didn't want ABC News to use her last name, hid her alcoholism from those she loved the most.
"If you keep it a secret," she said, "you don't have to give it up even though you have a problem. You know, if nobody knows that you have this problem, you don't have to give it up."
Diana sells insurance and has a vibrant social life. But when "Good Morning America" first met her, she said her drinking was out of control. She sometimes even drove while intoxicated.
"It's really scary driving home and not remembering how I got home," she said.
Living With a Secret Shame
No one in Diana's family knew until she went public in March on "Good Morning America" to face her alcohol addiction with the help of William Cope Moyers, an addiction expert with the Hazelden Women's Recovery Center.
"Is it shameful for you to consider yourself an alcoholic?" asked Moyers.
"Yeah. I think it is. Yeah," she answered.
Such shame often forces female alcoholics underground and make dangerous decisions, experts say.
According to FBI figures, the number of women arrested for DUI was 28.8 percent higher in 2007 than it was a decade earlier, while the number of men arrested was 7.5 percent lower. Men still are responsible for more drunken driving cases, but the gap is narrowing.
Just two weeks ago, a Mahopac, N.Y., 13-year-old called 911 to say her mother had been driving erratically. Susan Rogge was driving a car full of teenagers and allegedly ended up on the wrong side of the street. She was charged her with aggravated DUI.
Rogge's lawyer has stated that she suffers from alcoholism and has entered two separate rehab programs.