Essentially, the drug works by keeping hairs in their growth phase -- the phase during which they become longer, thicker and darker. Of course, the eyelash-enhancing effects of Latisse are not permanent once the drug is discontinued. And at $120 for a 30-day supply, Latisse is not cheap. But it is still far cheaper (and most likely less risky) than surgical procedures designed to achieve the same end.
Robitussin
Strange but true: When it comes to trying to get pregnant, some women look to a remedy more associated with coughs and colds than conception. That remedy is Robitussin.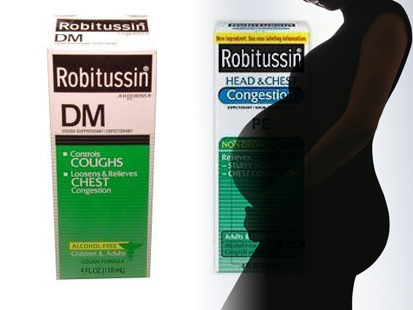 So far there is no reliable evidence to show that the syrup does much, if anything, to increase the odds of a woman getting pregnant. The theory, however, is that in much the same way the drug can thin the mucus in your nose and throat, it may also thin the cervical mucus. Thinner cervical mucus means that sperm may have an easier time making it into the uterus to fertilize a waiting egg.
While proof of this remedy remains elusive, it is far from the only home-grown cure that many women look to when it comes to getting pregnant. Some aspiring moms try dietary changes, for example. But because so many factors contribute to a woman's ability to conceive, doctors warn that changing any one variable is not likely to have a huge overall effect on the chances of pregnancy.
Phosphatidylcholine
Among the plethora of drugs used in the cosmetic realm, it's a safe bet that few would recognize the name phosphatidylcholine. But in many clinics around the world, this soybean-based, FDA-approved treatment to break down fat in the blood is also being injected under the more familiar names lipostabil or lipodissolve as a surgery-free fat buster.
That's not to say, however, that the treatment is safe. Indeed, cosmetic surgeons and dermatologists agree that these injections should be avoided by consumers shopping around for a slimmer look.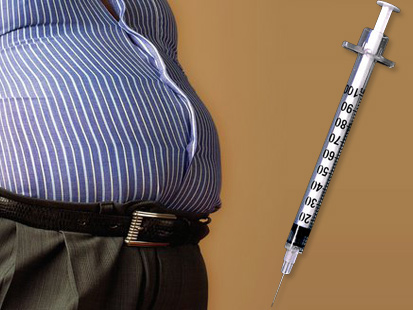 "There is really not a single scientific study to show that it definitely works," Dr. Malcolm Roth, director of plastic surgery at Maimondes Medical Center in Brooklyn, N.Y., told ABCNews.com. "Are these chemicals safe when injected into fat? And what happens to this fat? Where does it go?"
Despite the dangers of the procedure, however, the growing number of clinics offering the treatment is a testament to its continued legal status in the United States. Still, the procedure is banned for cosmetic purposes in Brazil and other countries.
"Most physicians performing this procedure do not have training in liposuction, plastic surgery or dermatologic surgery," said Dr. Carolyn Jacob, a board-certified dermatologist in Chicago. "Even dentists are doing it."
Ecstasy
More often associated with its use as a club drug, ecstasy has captured the attention of researchers who hope that the illicit pill may one day be used to help treat post-traumatic stress disorder, or PTSD.
In the late 1970s, a group of psychiatrists found that the drug had an effect on levels of serotonin, a brain chemical that is known to regulate mood. Indeed, before ecstasy was made illegal in 1985, some psychotherapists were giving the drug to patients, citing its usefulness as an effective therapeutic tool.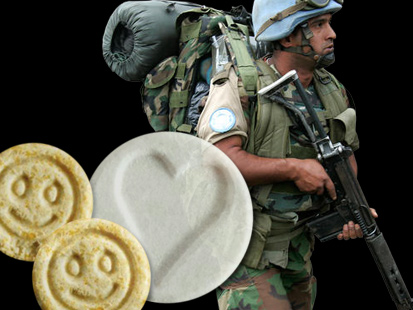 In 2004, despite the illegality of the drug, the U.S. government authorized a human study of its potential to help those suffering from the emotional scars of a traumatic event.