Would you take a baldness drug to protect against prostate cancer? Or Viagra to help avoid an amputation?
While most people think of medicines as single-role actors, there are a growing number of drugs that hold the potential for dual uses. This so-called "off-label" use of medicines accounts for about one-fifth of all prescriptions, according to a study released last April in the New England Journal of Medicine.
Many such applications come with their fair share of controversy.
In the aforementioned example of the hair-loss drug finasteride being recommended by some medical organizations as a preventative measure against prostate cancer, many doctors say that such a use is inefficient and ill-advised.
In the case of Viagra, no conclusive studies yet exist that confirm a definite benefit when used in patients at risk of amputation.
But in many other cases, the alternative uses are well-known in the medical community -- though perhaps not among the general public -- and are regularly exploited.
Get Your Wellness Questions Answered at the ABCNews.com OnCall+ Wellness Center
And while a November article in the journal Pharmacotherapy warned doctors to exercise more scrutiny in their prescription of drugs for purposes other than their primary intended use, it is clear that some of these MacGyvers of the pharmaceutical world are destined for double duty in the years to come.
Finasteride
On Tuesday, two medical organizations -- the American Society of Clinical Oncology (ASCO) and the American Urological Association (AUA) -- announced new guidelines that recommend that millions of men over age 55 who are regularly screened for prostate cancer speak with their doctor about taking a drug which might reduce their risk of the disease.
This drug is finasteride -- a drug that has been shown in studies to help ward off prostate cancer, but which is perhaps more well-known as the hair-loss drug Propecia.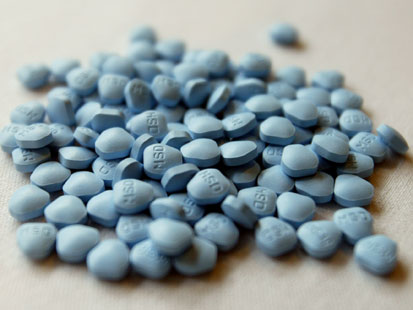 Indeed, in a 2003 study involving 18,000 men, finasteride was shown to cut the risk of prostate cancer by around 8 percent.
"If a man is getting screened because he's worried about prostate cancer, taking the drug is a very rational thing to do along with screening," Dr. Otis Brawley, chief medical officer of the American Cancer Society, told ABC News.
But at the estimated cost of $90 a month, the drug is expensive. And in the earlier trials there was some evidence that the drug might cause high-grade cancers. While proponents have denied such findings, other doctors have voiced their concern over this potential use of the drug.
"There are way too many side effects, and I believe that if they get cancer on finasteride, it's going to be biologically more aggressive," said Dr. Aaron Katz, director of the Center for Holistic Urology at Columbia University. "This is not the way to prevent cancer of the prostate."
"I still do not feel that this is ready for prime time," agreed Robert Getzenberg, director of urology research at the Brady Urology Institute at Johns Hopkins Hospital. "There are too many important questions that are unanswered."
Viagra
In a pinch, doctors may look to the erectile dysfunction drug Viagra as a means to increase blood flow to tissues in the body that need it. Such was the case when 20-year-old college sophomore Jamie Schanbaum suffered meningitis and, shortly thereafter, an infection that threatened her fingers and legs.