When Linda Kenney of Boston went to the hospital in 2007 for ankle replacement surgery, she expected a short hospital stay followed by about six weeks of low activity.
Instead, she went home with a bacterial infectionacquired while in the hospital. Within weeks, she required intravenous antibiotics and was rehospitalized. It took another year before she finally recovered.
Kenney said that at he time, she thought to herself, "This can't really be happening. It was like someone upstairs was playing a really sick joke on me."
As the founder and president of Medically Induced Trauma Support Services , Kenney, 46, is no stranger to patient safety issues. She had a catastrophic medical complication in 1999 while undergoing anesthesia that caused her to go into cardiac arrest. Doctors were forced to crack her chest open to save her life. Out of that experience, she founded MITSS and became a tireless patient safety advocate.
Despite all her knowledge since that experience, Kenney recognizes that she still became vulnerable when she went for her surgery in 2007. In hindsight, she said, it would have been helpful to have someone there with her and help her ask questions. She said there were questions she wished she had asked. The complications from her hospital stay increased her risk of dying sooner and are all-too-common occurrences in hospitals today.
As a resident physician in a major academic hospital, I often see firsthand the challenges of a hospital stay. Patients sometimes stay longer than they should and often don't ask enough questions or know the medications they take daily. These aspects can affect your care negatively. Despite the herculean efforts of the hospital, physicians and nurses to care for you, the hospital can be a risky place for you at your most vulnerable time.
When you get sick and are admitted to the hospital, you expect and deserve the best care. The hospital is a challenging place with difficult-to-understand procedures and tests and plenty of "unknown unknowns." Things can go wrong due to systemwide problems or human error.
When it comes to your health, you play an important and active role in your care. Here we offer our tips on how to survive your hospital stay.
Don't Overstay Your Welcome
While a hospital is the ideal place when you need life-saving care, it can also create the perfect storm of risks to your health.
Hospital-acquired infections, deadly blood clots, falls and many other "complications," can result from your hospital stay. Every day that you stay unnecessarily exposes you to these risks.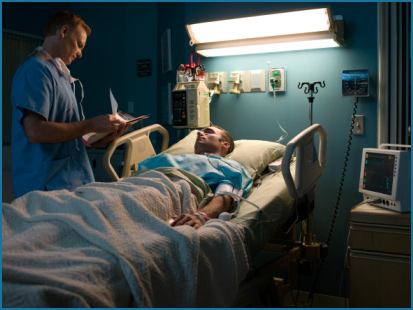 The federal government has recognized these hospital risks, and Medicare has now stopped reimbursing hospitals for "preventable" complications that happen to you in the hospital.
"With every moment spent in the hospital, the risk of medical mistakes ... goes up," said Dr. Marie Savard, ABC News medical contributor and author of "How to Save Your Own Life."
Savard added that patients who recover at home generally regain their mobility more quickly, and have less risk of developing blood clots. Blood clots are the most common cause of preventable death in hospitals. Each day that you stay immobile in the hospital increases your risk of developing these life-threatening clots.
Know Your Allergies and Medications
Carry the most up-to-date list of your allergies with you, along with another list that contains information on all medications you are taking, and their dosages.