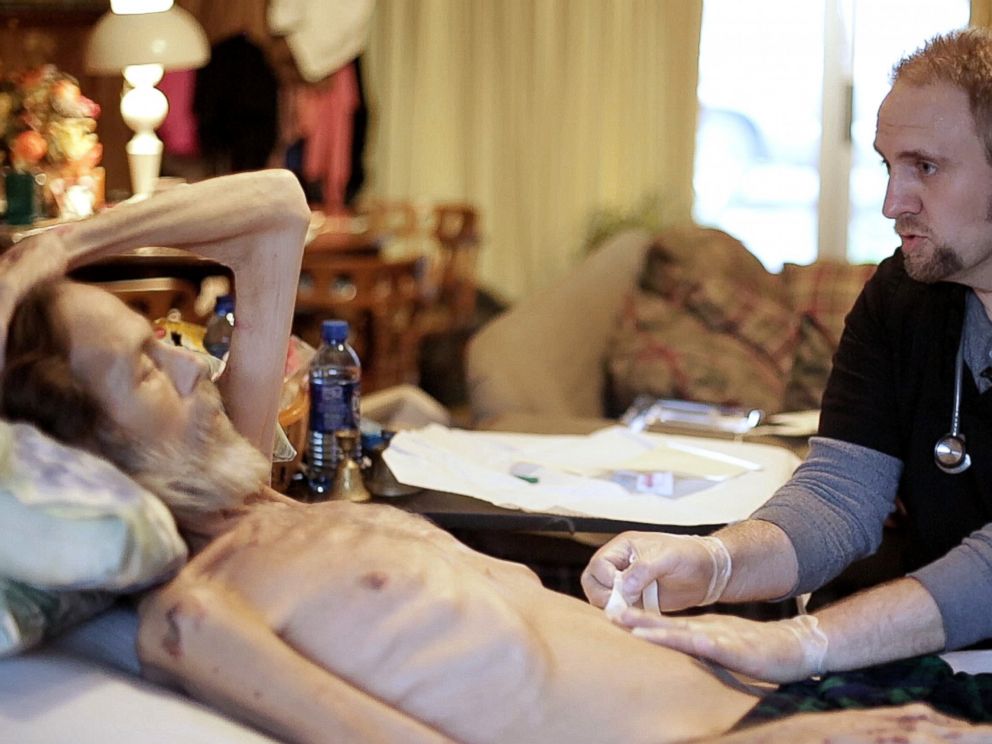 Jason Short
, a former mechanic and truck driver, provides home care to patients in eastern Kentucky, one of the poorest areas in the country. His patients are battling cancer, diabetes and black lung disease. This Appalachian hollow is plagued by economic stress, drug addiction and industrial pollution, but Short treats them all with compassion. "They're not just patients," he says. "They are lives."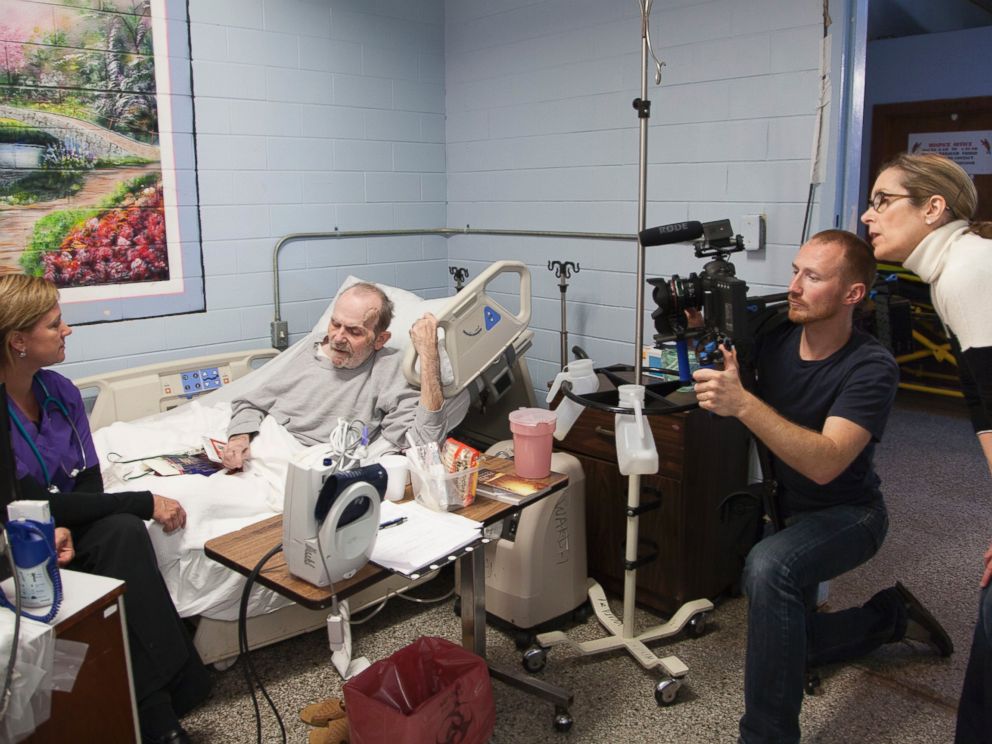 Tonia Faust
followed her mother's path, working as a nurse at the Louisiana State Penitentiary at Angola, a maximum-security prison, where she directs the hospice program. Others wonder why she would want to deliver end-of-life care to those who have committed heinous crimes, but she says, "I try to put myself in their spot." Faust helps a man who shot his wife bridge a long estrangement with his daughter. "When I am at their bedside, I am just taking care of another human being; I am not looking at their criminal rap sheet," says Faust.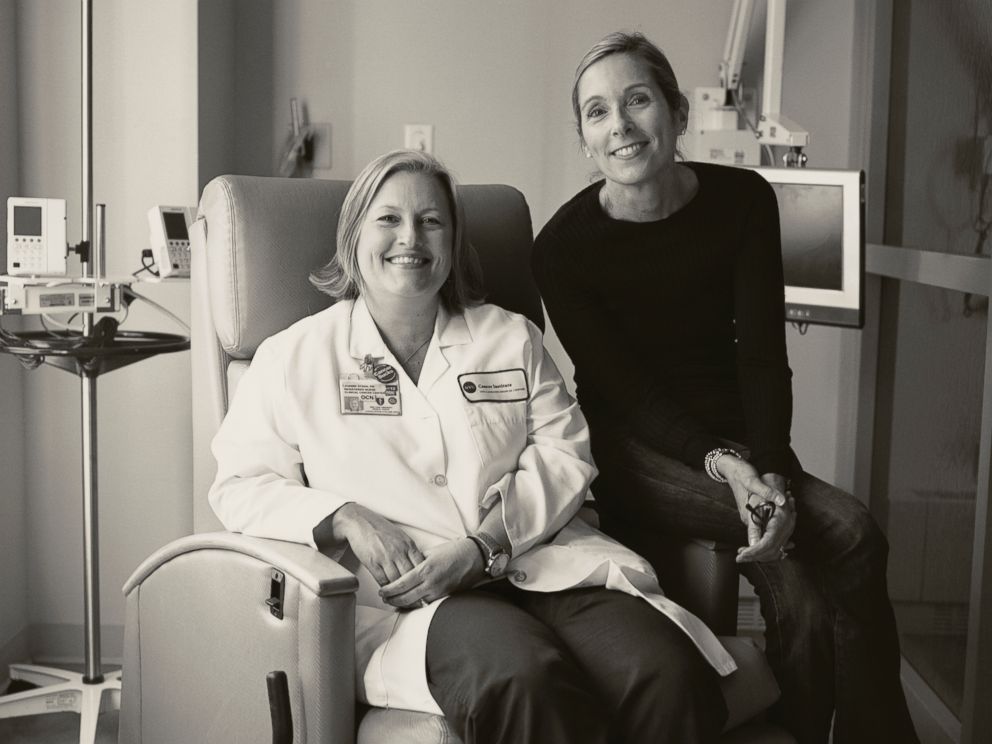 Joanne Staha is one of the 75 women featured in the photography book, "The American Nurse." She works as a chemotherapy infusion nurse at NYU Langone Medical Center in New York City and formed a special bond when photographer Jones was treated for breast cancer in 2004.
Initially, Jones underwent surgery at the age of 46, but was blindsided when later a second cancer appeared.
"It pulled the rug out from underneath me," said Jones. "Chemotherapy for me felt like just winter coming on. You watch your hair come off in bits and pieces. People don't know how to deal with you because you are sick and start to look different."
But there was one person who understood it all -- her chemotherapy nurse, Staha. "She made me feel normal," said Jones.
"People don't know what to say in these moments," she said. "It's a weird kind of toolbox and she has it. Joanne got me through. She could make me laugh."
"When people find out what kind of nursing I do, they say, 'How sad,' but I find it quite the opposite," said Staha, 45. "Cancer patients are some of the most incredibly courageous people I have ever met in my life. They don't complain and they just take life one day at a time. They cherish every moment."
Her 14 years of nursing have taught her to listen and to laugh. "You have to be open to what they are feeling," she said. "I try to help them through it using humor."
Staha said she feels "honored" to be included in the book, "The American Nurse."
"When I read about all the amazing things these other nurses do, I feel, oh my gosh, why am I in this book? I am just a nurse who goes and does her job –- I am nothing special. I can't thank Carolyn enough for what she has done for me and for nursing. I don't think nurses get much recognition for all they do."