According to Sanchez, caring for Blake was relatively straightforward at least for a few months. Then nine days before his first birthday Blake pulled out his tracheotomy tube in the middle of the night, potentially leaving him unable to breathe. Sanchez said she almost panicked and debated calling 911, but resisted because Blake appeared to be fine.
After ending up back at the Kaiser Permanente Los Angeles Medical Center, doctors decided not to put the tracheotomy back in since the tracheotomy hole had nearly closed and Blake was breathing fine on his own. For his first birthday, Blake got to go home without being attached to a ventilator for the first time in his life.
"This kid goes to the beat of his own drum," said Sanchez. "He's a little miracle and we [couldn't] believe that for his first birthday he's running around talking."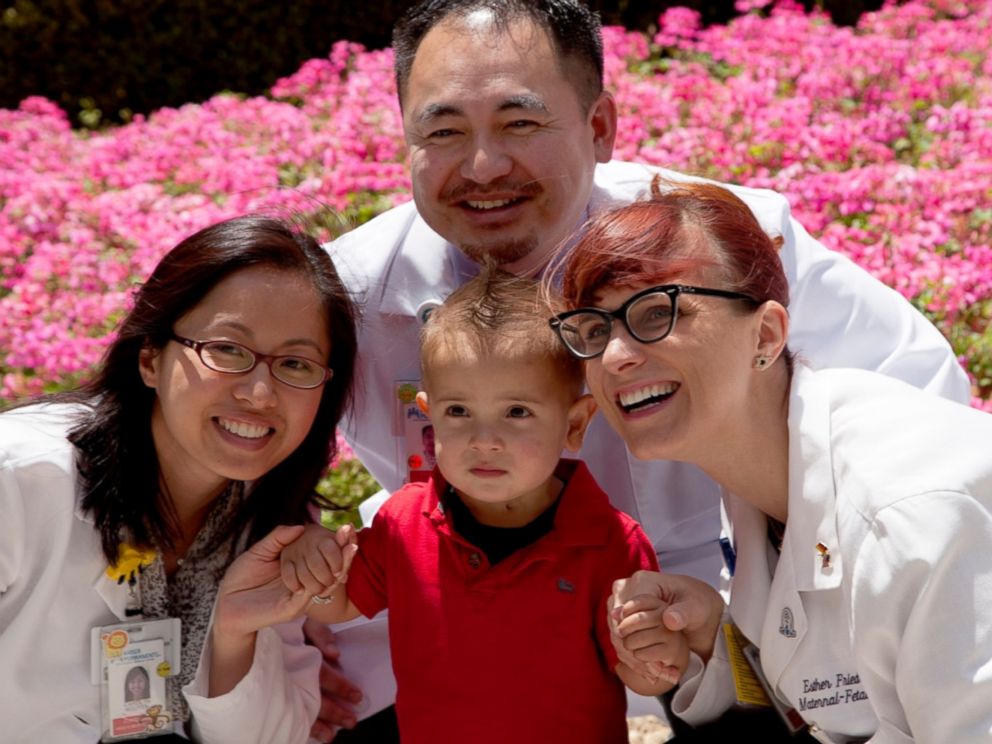 Earlier this month, the Sanchez family reunited with some of the doctors and nurses that helped deliver and treat Blake as a newborn. Frederich said that seeing Blake recovery was remarkable knowing how extensive his tumors were at birth.
"You totally wouldn't be able to tell if you saw him," she said, adding that Blake stole the show at the reunion. "Seeing him growthrough that whole procedure and treatment afterwards… It's awesome. It really exemplifies why we're doing this."