Morgan Essenheimer said she's is relieved to be home, back with her fiance in California.
Interested in
?
Add as an interest to stay up to date on the latest news, video, and analysis from ABC News.
The bride-to-be was airlifted to San Diego Airport along with seven members of her bridal party after being stranded in Cabo San Lucas, Mexico, for three days with no way to contact anyone back home.
"There was just chaos and madness everywhere," Essenheimer said. "Not being able to speak with your loved ones or even just hear their voice, that was probably one of the worst things that could have happened to us."
Essenheimer and her bachelorette party were among an estimated 30,000 tourists stranded by Hurricane Odile, which wreaked havoc on the resort area Sunday. The storm destroyed buildings, knocking out power and leaving looters in its wake.
An Instagram user named Briana Marie posted a photo of her rescue flight out of the hurricane-ravaged region.
"Our rescue flight of only 100 Americans. It took a lot of courage of all of us to stick together and fight just to get a plane to come and help us," she wrote.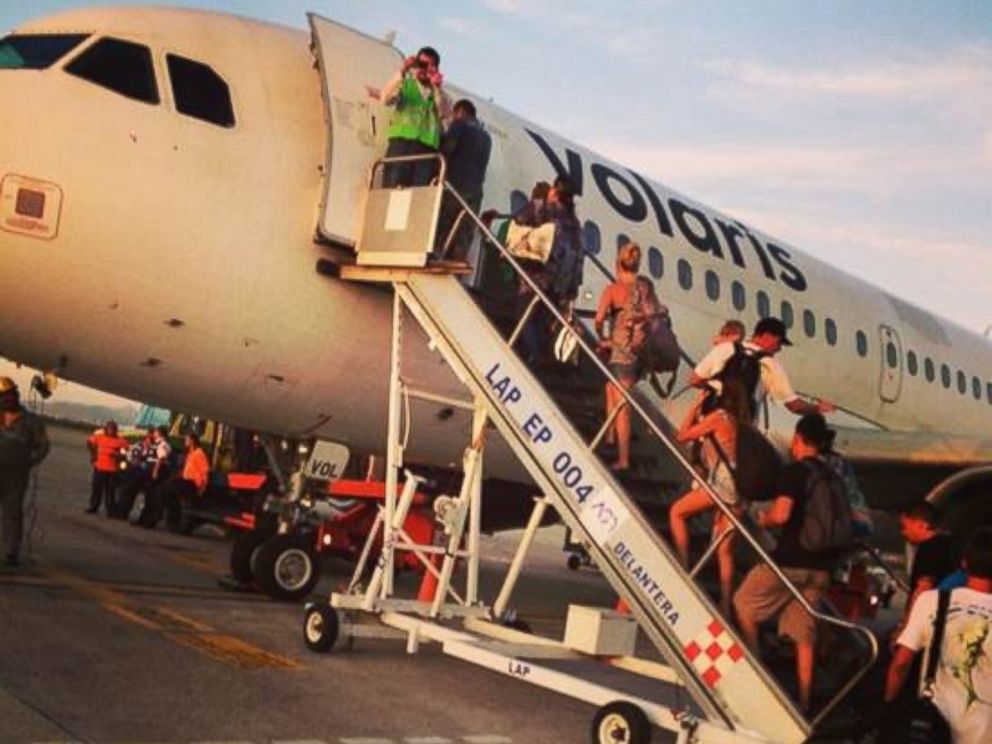 For some, the ordeal isn't over yet.
Daniel Vigil is still trying to contact his relatives. The last contact he had with his missing mother, brother and aunt was a photo they texted to him upon arriving for their week-long vacation on Saturday, five days ago. After the Category 3 hurricane bore down on their hotel, Vigil had no way to get in touch with his family.
"It's a roller coaster of emotion when you go through something like this," Vigil said. "You hope for the best, but your imagination can't help but run wild and fear the worst."
The hotel where they were staying reported that all of its guests and crew were safe Monday. But Vigil says that's not much consolation.
"We don't know how much food is available, whether there's bottled water, enough bottled water, whether our family knows of how they should evacuate and the availability of the flights," he said.
Vigil's not alone, with people using the search topic #FindOdile to track down their loved ones.
Kevin Schmidt of Wisconsin said he hasn't heard from his sister-in-law, Micki Welu, since Tuesday. The ultrasound technician was on a beach vacation at the Riu Palace resort in Cabo San Lucas with a group of friends, he said.
"We hope and pray that they are safe and being evacuated, but with no contact we can only read what's on social media, which is asking for patience, something that's hard to do when my sis is a mother whose three boys and husband are home waiting for her," Schmidt said.
As he waits for more information about Welu, Schmidt said he's keeping calm by exchanging information in a private Facebook group with the relatives of Welu's travel companions.
"It's my goal to get these people home safe," he said.