Protesters in Hong Kong vowed to ramp up their efforts, possibly including the occupation of government buildings, if the territory's leader doesn't resign by the end of Thursday, protest leaders told ABC News.
Interested in
?
Add as an interest to stay up to date on the latest news, video, and analysis from ABC News.
Student leaders of the pro-democracy protests say they're willing to speak with government officials, but not Chief Executive Leung Chun-ying.
SLIDESHOW: HONG KONG PROTESTS DRAW THOUSANDS
A challenge for the movement will come Friday, when many of the protesters will be expected to return to work, with Hong Kong returning to its normal work mode.
Activism continues in the streets, with thousands gathering in the streets of Hong Kong amid holiday celebrations.
Wednesday marks the 65th anniversary of the establishment of the People's Republic of China. Hong Kong's leader attended National Day celebrations, including a flag-raising ceremony. Protesters watched from behind police barricades, yelling at him to step down.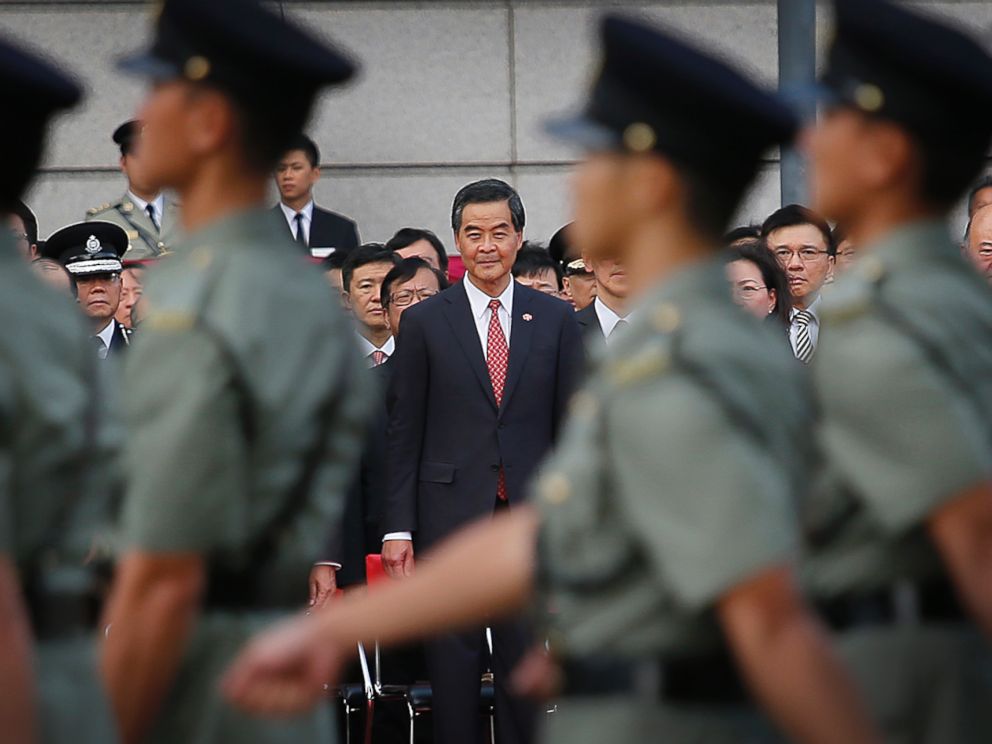 Volunteers are handing out prayer bracelets.
The protests are drawing attention overseas. In Sydney, Australia, well-wishers posted colorful notes in support of the activists on the Hong Kong government office.