Even still, Maggie said she sometimes get the cold shoulder those who know what she does for work. Unlike male strippers, whose chiseled bodies make them seem like "semi-gods," Maggie said, there is a double standard with female strippers because they are seen "as sluts."
Dino, who asked that his last name not be used, said his good looks and love of performing are two reasons why he turned to stripping. Another reason: he too is a college student with loans to pay. Dino, 21, who attends college in New Jersey and studies international trade and transportation, is a performer at New York City's Hunk-o-Mania, but one of the few in college.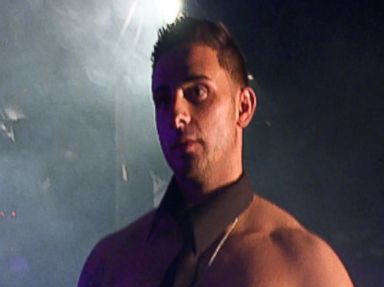 "I started doing this just to pay for the books," he said. "Then I realized how much I could make from this, and just as a part-time job, it's great."
And, unlike Maggie who might be shunned for her line of work, Dino said his buddies lauded him when they discovered his extra-curricular activity.
"My friends think it's awesome. They say, 'oh I wish I could do that.' They really admire that I do it," he said.
The double standard issue doesn't seem to bother a female performer named "Egypt," an 18-year-old working towards a degree in criminal justice, Egypt performs at Show Palace, a club in Queens, N.Y., and said she started dancing after reading about Belle Knox, the Duke University student who suffered backlash on campus after she went public about doing porn to pay for college.
"I was thinking about dancing," Egypt said. "I totally wasn't for it and then I read a part of an interview about Knox in a Rolling Stone magazine and I'm like, dude she's 18 and doing porn why not? Why not me become a stripper? So that's exactly when I decided to call up Show Palace."
Egypt met Knox one night when the Duke porn star came into her club. The two chatted and when Egypt told Knox she was stripping to pay for school, and Knox said her dream was to be a lawyer.
"There are many of us working hard to go to college," Egypt said. "Doing this means proving to people that strippers aren't always the stereotypical slut. We work hard, even if it is showing our bodies. We work hard. We are about our business."
Maggie sees a distinction between doing porn and stripping. The lawyer-in-training said she sees herself as an entertainer, not a sex worker, though she acknowledged that her work feeds into the same sex-crazed culture.
"When I'm dancing on the stage and it's athletic and artful, but I'm naked, and I'm naked for a reason," she said. "It can be sexual without sex."