After Amy Linville completed her master's degree, she learned that her boyfriend, Brett Arnold, had a huge surprise for her.
That surprise would take her on an overseas journey more than 5,000 miles away.
"Brett and I have been together for eight years," she said. "As a graduation gift he told me I had to go on a scavenger hunt. We've traveled the world together, so it makes sense that he would do this."
Arnold, 30, accompanied Linville to the top of Green Mountain in their Lakewood, Colorado, neighborhood where she found a note telling her to pack her things.
"I wasn't really excited because Brett's always joking and messing with me," she told ABC News. "He handed me a one-way ticket to Tokyo and a map. I was leaving in 13 hours."
The following day, Arnold drove Linville, 28, to the airport where hours later she landed in Tokyo to search for her next clue.
"Everything was in Japanese and all I had was a map to a friend's apartment that lives there," Linville said. "The clue at the apartment said that another friend would fly in to deliver my next clue."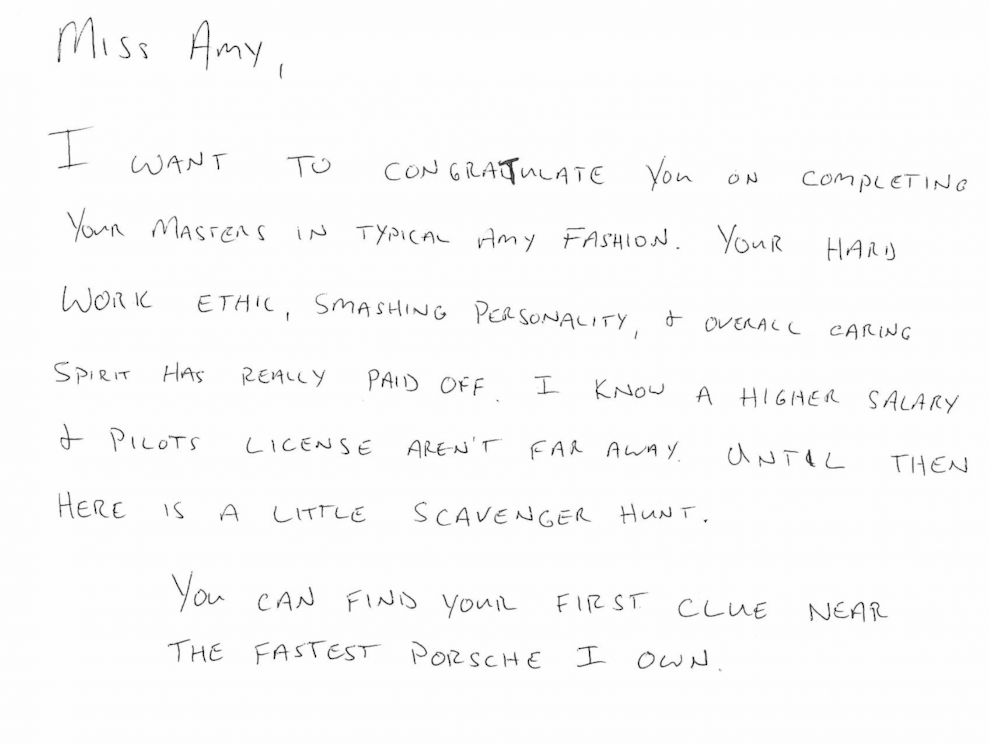 In the meantime, Linville said, Arnold gave her a list of things to see and do while in the country.
"I was in Japan for seven days," she said. "I went to see the snow monkeys, I went to the 'Robot Restaurant,' I ate tons of sushi, and I did a pub crawl. I'm definitely a free spirit."
Following the close of her Tokyo trip, Linville was greeted by an old friend, who presented her with her next clue.
"I flew to Barcelona and Brett put me into a hotel that overlooked a cliff that's on the coast in San Sebastian," she said. "I was kind of depressed that day because it was Christmas and I knew Brett was with family."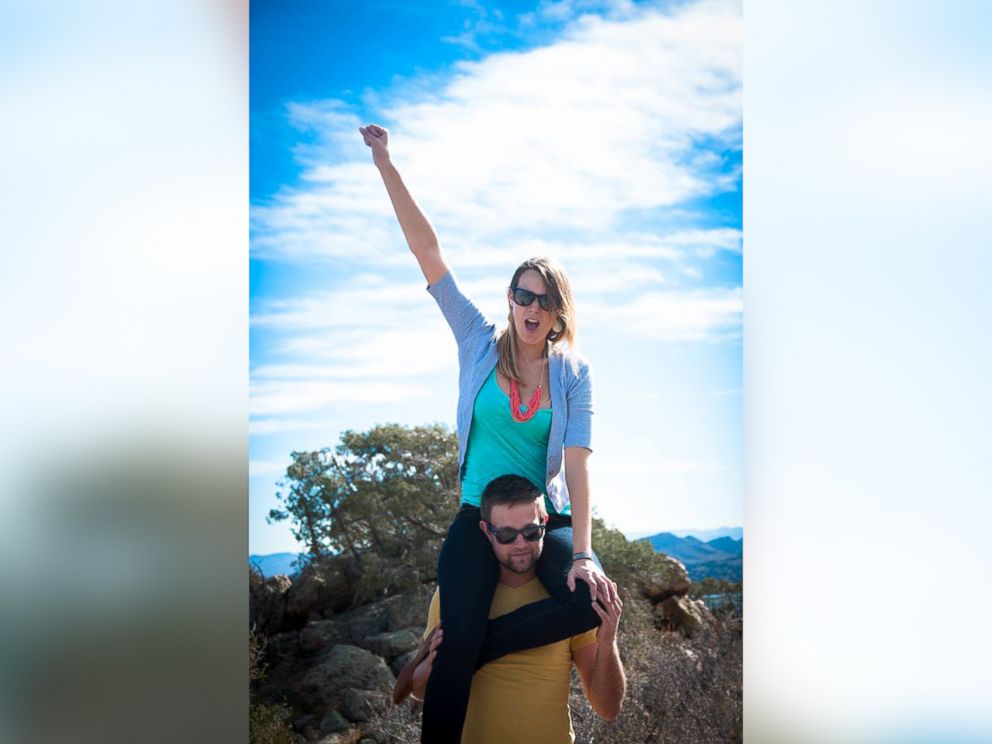 While she figured he'd eventually join her, Linville went ahead and followed her next instruction to hike to a peninsula overlooking the ocean.
"The clue was a picture of Brett standing on this point of the island," she said. "It's raining, its cold, and I couldn't find my next clue after that.
"So, I started hiking down and Brett was hiking up at the same time. I was so shocked to see him and I still didn't get what was going on. I said, 'Where's my next clue?'"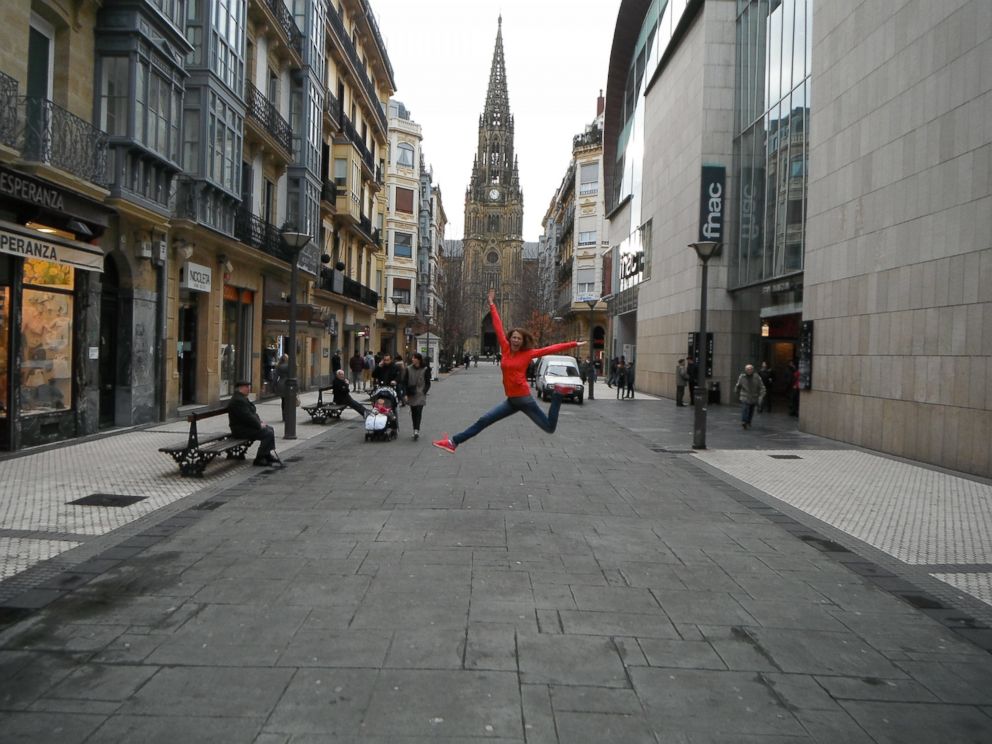 At that moment, Linville said, Arnold pulled out a ring and asked her to marry him.
"He said, 'You've come this far and I hope you're willing to go on another adventure with me," she recalled.
"I'm still in shock. It's hard to tell the story to people. The girl-reaction is, 'Shut up, no way!' and the guy-reaction is, 'Be quiet before my girlfriend hears you!'"
The couple plans to wed in October on a boat in Florida.