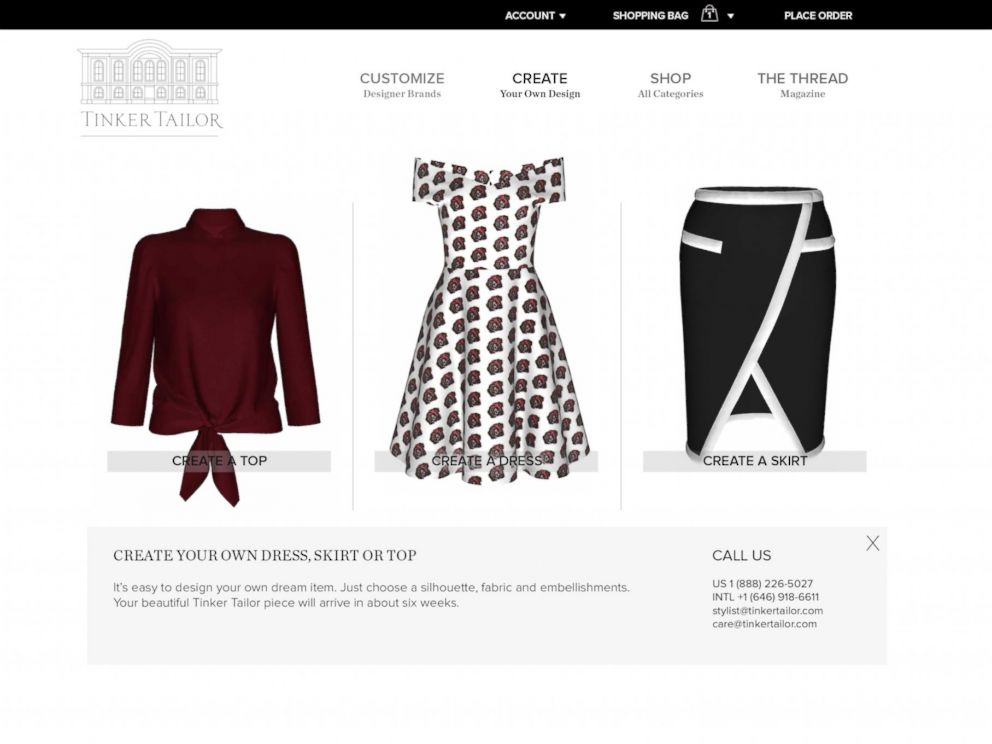 "Until now, a lot of designers have neglected the customer that can often afford their pieces, because she doesn't fit the body type that they necessarily want their ideal customer to be," notes trend forecaster and PatternPulp.com founder Shayna Kulik. "This kind of democratization just makes sense." Like Facebook pages and personal style blogs and selfies, the trend suggests a shift in the power dynamic between brands and individuals.
But the phenomenon does not only cater to outsize egos. It is as indicative of a desire for self-expression as it is reflective of an interest in exclusivity: "Last year, there were more sewing machines sold in America than many years before," says Magnusdottir. "People want to be part of the creative [process]."
Still, Magnusdottir is keen to distinguish between Design-It-Yourself and DIY. The makers responsible for initialed Prada pumps and customized clutches do not use glue guns. Tinker Tailor does not release YouTube tutorials. And as the brain—and hands—behind cultish accessories label Edie Parker, Brett Heyman would like you to know that she is not in the business of "like, embossing acrylic boxes." The bespoke bags that she has produced for the likes of Jessica Alba and Rita Ora are made to order. Each takes 8-10 weeks to fabricate and retails for upwards of $1,500.
"If people are going to spend a lot of money on an item they want it to be individual, long-lasting, and unique," said Heyman.
The investment does not only benefit the consumer. It serves brands as well: These products essentially advertise themselves. "It's kind of brilliant," Kulik said. "Who is not going to broadcast a one-of-a-kind piece to [her] entire [social] network?"
Magnusdottir cites that justification as just one reason that designers have been so receptive to Tinker Tailor.
"It was already very much a trend that the designers were becoming more and more aware of," she says. "They were getting more and more requests from people for something that was personalized for them. This was what their customers want."
Kulik and Patel predict that enthusiasm for highly individualized items is unlikely to fade—especially as technological innovation makes them available to the masses. After all, "you" are not going out of style anytime soon.