When Jennifer Keaton's date arrived to pick her up for prom night in 1994, he didn't send a text message to let her know he'd arrived.
He knocked on her door and they drove to their senior prom in New Bethlehem, Pa., in his car -- not a party bus.
They didn't stop to take a photo to post on Instagram. And there wasn't a "promposal" to share on Facebook, either.
"There was no such thing as social media or selfies -- we were barely using 35 millimeter cameras then," Keaton, now 38, told ABC News.
California High School 'Prom Draft' Draws Critics
Snowboarder Shaun White Crashes Fan's Prom
This spring, students across the country headed to their senior proms decked out in pricey prom dresses and designer tuxedos, many swept off their feet after elaborate promposals, like the Virginia teen who asked his girlfriend to the big dance live on "Good Morning America" last month.
"They just seem like mini-weddings," said Keaton of the over-the-top proposals.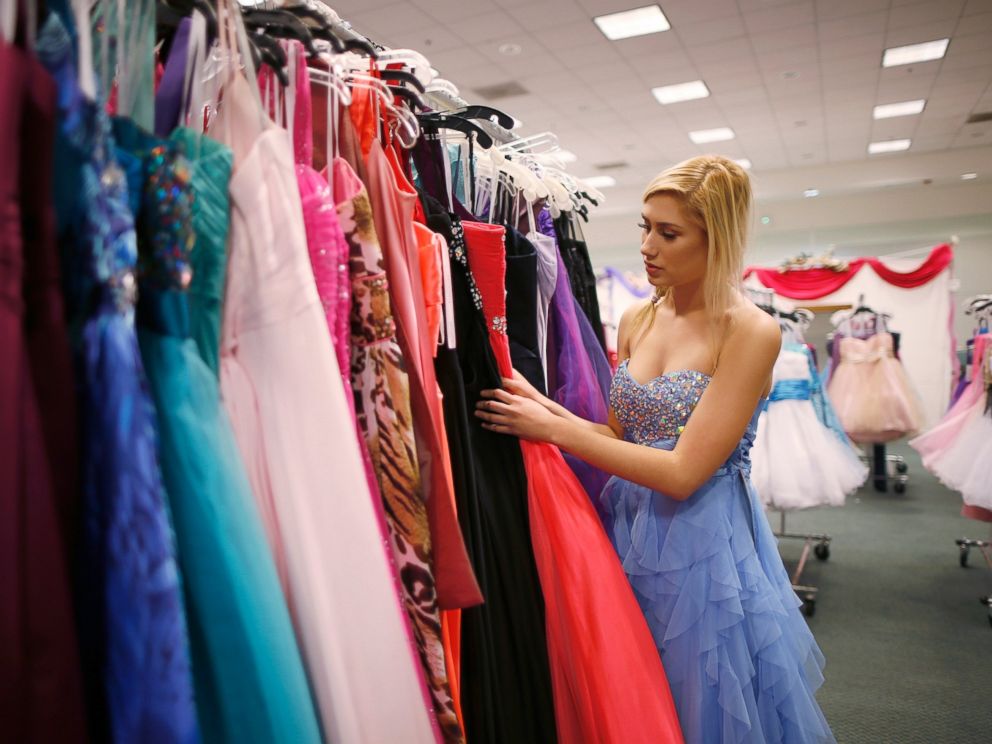 And they're not just for students.
Social media has made it easier for students to directly invite their favorite celebrities.
Olympian Shaun White recently surprised a Pennsylvania student who asked the superstar snowboarder to be her date in an online video by showing up at her prom.
Kate Upton, Gracie Gold, Justin Bieber and Mila Kunis have also gotten prom invites as well.
And students are more than happy to tell the world about those special moments on social media -- especially if the celeb accepts.
From prom selfies to posting updates on Facebook and Twitter, the smartphone generation shares more than ever -- and the prom is no exception.
Girls at one Wisconsin high school even used Facebook to post photos of their prom dresses before the dance so no one would wear the same thing.
And those dresses? They were probably all bought online -- not a realistic option in 1994.
The average student's family spends $1,139 on prom, according to last year's data from The Associated Press.
Keaton's biggest purchase two decades ago was her dress -- for just $70.
"They're spending far more today," she said. "There are some prom dresses I know cost almost as much as my wedding gown!"
Extravagance also translates to the ride.
For some students, a car won't do. A Michigan student last year surprised his date with a helicopter ride to prom.
Security has changed, too.
More high schools are using Breathalyzers to check students' alcohol levels at the door and organizing after-prom parties to keep kids from throwing their own bashes -- breeding grounds for underage drinking and behavior that wouldn't be condoned at a parent-organized after-party.
In 1994, life -- or at least school prom -- was far simpler.
"I think I went to a friend's house. They had a bonfire," Keaton said.