A former producer of the hugely popular CBS reality series "Survivor" was detained in Cancun, Mexico, today after his wife was found dead at the luxury hotel where the couple was staying.
Bruce Beresford-Redman was being held as a suspect in the death of his wife, Mónica Beresford-Redman, a Mexican official told The Associated Press.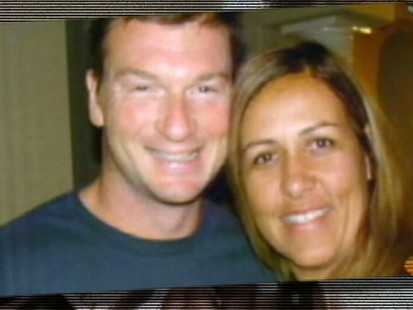 Mónica Beresford-Redman would have turned 42 years old today.
The woman was found in a sewer at the Hotel Moon Palace in Cancun, according to the official at the office of the attorney general for Quintana Roo state.
A woman who answered a phone at the hotel referred all questions to law enforcement.
The couple had been staying at the hotel since last week with their two children, the AP said.
Bruce Beresford-Redman had reported his wife missing Tuesday, the official said.
He had scratches on his neck and officials were doing toxicology tests to determine if he had consumed drugs, the official told the AP.
The cause of death has not been determined.
The family of Mónica Beresford-Redman, born Mónica Burgos in Rio de Janeiro, Brazil, filed a missing person's report with the Los Angeles County Sheriff's Department Wednesday.
Hotel staff were reported to have seen the couple arguing earlier this week.
Bruce Beresford-Redman was the creator of the MTV series "Pimp My Ride." The arrest of Beresford-Redman came a month after a producer for CBS' "48 Hours Mystery," Robert "Joe" Halderman, 52, was sentenced to six months in jail and community service for attempted grand larceny of late-night talk show host David Letterman.
ABC News' Lauren Sher and Emily Friedman contributed to this story.