ALASKA
This November, the Alaskan electorate will vote on Ballot Measure 2, which would legalize, regulate, and tax the sale of marijuana and allow the 21-and-up crowd to possess up to one ounce of marijuana and up to six plants.
READ: Alaska Group Takes Next Step to Legalize Marijuana
The ballot initiative, originally slated to be put before voters during the Aug. 19 primary, was automatically pushed to the November ballot after the state legislature extended its session.
This won't be the first time Alaskan voters have considered legalization either. Measures in 2000 and 2004 failed 41 to 59 percent and 44 to 56 percent, respectively.  Alaska voted to permit medical marijuana in 1998.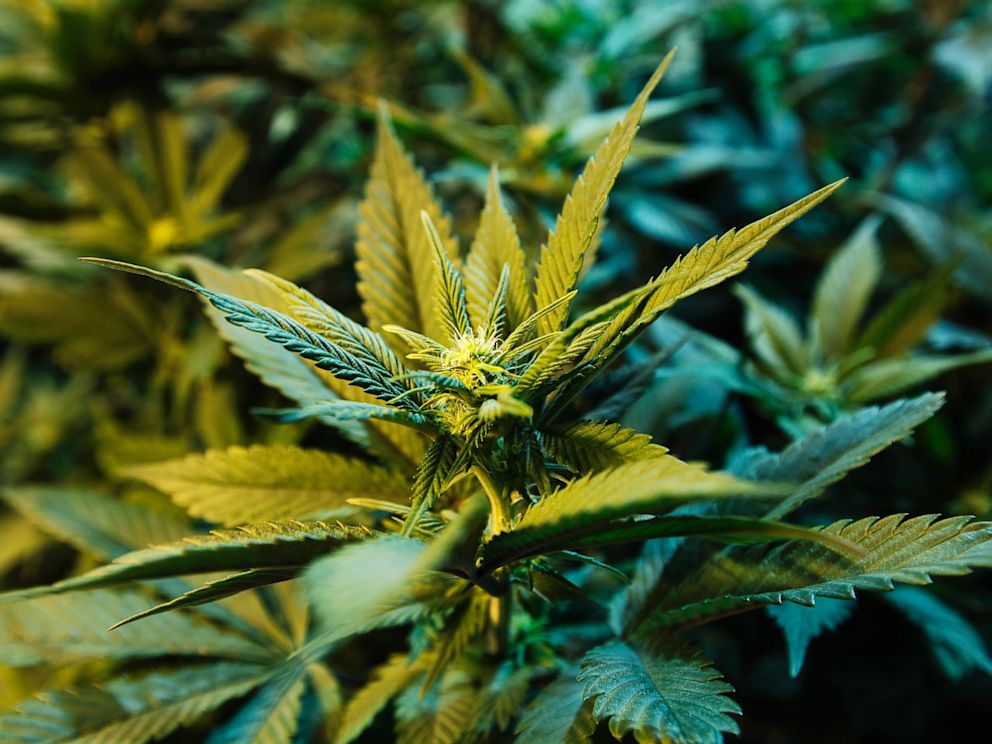 WASHINGTON, DC
Voters in the nation's capital will also likely consider repealing the pot prohibition this November.
Pro-legalization petitioners submitted more than 57,000 signatures – more than twice the number of signatures they needed to get the issue on the ballot. If at least 22,373 of those signatures are valid, the "Legalization of Possession of Minimal Amounts of Marijuana for Personal Use Act of 2014" would move one step closer to the polls.
(The only other thing that could block the measure is Congress, which oversees the district's appropriations. An amendment proposed by Maryland Rep. Andy Harris, R, would not invalidate the law, but could prohibit the city from using its funds to implement legalization.)
READ: Marijuana Movement Plants Flag on Capitol Hill
The act would allow residents 21 and up to have in their possession two ounces or less of marijuana, plus no more than six cannabis plants, including three or fewer mature flowering plants.
It would also allow recreational users to share – but not sell – up to an ounce of marijuana. (They would be allowed to sell pot paraphernalia.)
What About Everywhere Else?
Even opponents of legalization concede the marijuana movement is gaining momentum.
According to a Pew study released in April, a majority of Americans believe pot should be legal, and nearly 70 percent believe the drug is less dangerous than alcohol. (More than 60 percent, however, say they'd be bothered by public use of marijuana and more than 50 percent are convinced legalization will lead to underage use.)
READ: Majority Now Support Marijuana Legalization, Poll Finds
"Marijuana has been demonized for more than 80 years," Tvert says. "It's great we're seeing people talk more openly" about permitting recreational pot.
"Support for marijuana legal has grown even more rapidly than support for marriage equality," says Nadelmann. "There's a real sense of inevitability around marriage equality. People don't quite feel that [way about marijuana] yet, but I think we're close."
Despite state laws legalizing the substance, marijuana is officially classified a "schedule 1" drug and remains illegal under the Controlled Substances Act, a federal law.
The Department of Justice, under Attorney General Eric Holder, has promised it won't take legal action against states that have legalized recreational use anytime soon – but it reserves the right to sue in the future and says it will aggressively prosecute violent offenders and those who sell marijuana to minors.