"That never gets publicized or talked about," Stubblefield said. "What gets talked about are the contracts of the upper 15 percent in this business."
He watched this winter as good, experienced staffers at Wake Forest, such as the video coordinator who had been there 11 years, packed a box and bid farewell. Most fans will never know what those individuals contributed.
You don't hear about the graduate assistants, the underpaid apprentices who worry as much as anybody when the coach leaves. They hope their position coach has their back on those days.
"For every football job out there, there might be 25 people who want that job," new Texas defensive coordinator Vance Bedford said. "It's really not that easy to go out there and find a new job."
You don't hear about the strength coaches, the recruiting coordinators, the administrative assistants and secretaries. At Texas, Strong has already replaced most of the strength and recruiting staff. Even the Longhorns' athletic trainer departed, and the football academic adviser was let go last week.
Thorough change was expected, sure. But when the same man runs a program for 16 years, and then suddenly he's done, a bunch of staffers are left nervously wondering what's next. So are the people they go home to.
"When Mack Brown decided to step down from here, guess what? A lot of families here were affected," Bedford said. "It wasn't just Mack Brown or one or two assistant coaches. There were kids, wives, families."
And there are countless people, down at the bottom of the football food chain, whose lives were forever impacted this offseason.
The ripples spread endlessly, whether you can see them or not.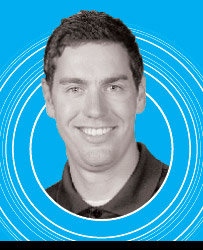 The farthest ripple
ERIC PRESZLER
Move No. 77: Capistrano Valley Christian School OC to Capistrano Valley Christian School head coach
Preszler can tell the short version of his story or the long one.
The short one is simple: He was Dan Dodd's offensive coordinator. Dodd got an offer in February to be an assistant at Arkansas State. A couple days later, the 32-year-old Preszler was promoted.
Dodd replaced a coach at ASU who replaced the running backs coach at Boise State, who'd left to coach running backs at Washington. The UW coach had followed Steve Sarkisian to USC to replace Robinson, Texas' new running backs coach.
That's how this often goes: Follow your head coach, move ahead one space. Thanks in part to the Texas shake-up, Preszler is rising. But he had no idea that was the reason.
The long version is a bit more inspiring. Dodd came to Capistrano Valley Christian School in 2011 for semi-retirement after 30 years of coaching. Preszler was working in a sports medicine clinic at the time, after a stint coaching at Huntington Beach High.
He'd heard of Dodd. The guy coached LaDanian Tomlinson at TCU and Matt Forte at Tulane. The guy knew football. So Preszler walked into CVCS one day and asked for a job.
"Coach, you don't know me from Adam," he remembered saying, "but I've come here to help you out. Let's try to build this thing."
This was an eight-man football team dying on the vine. Five kids showed up to the first 2011 team meeting. But word spread that a real coach was taking over, and together Dodd and Preszler put everything they had into reviving a broken program.
A year later, they had a 35-player team that made the playoffs. Last fall, they went 9-2 and made the playoffs again.