Want to keep tabs on the so-called "friends" who remove you from their Facebook pages?
Take a look at Defriended. The new 99-cent iPhone application was released this week by i-Doodz to make it super easy to keep track of the Facebook users who drop you from their friends list.
According to its App Store description, when you run Defriended for the first time, the application scans your Facebook friends list. Each subsequent time you open the application, it re-scans the list and compares it with the last list.
If it notices is a missing name, the app alerts you that a friend has had a change of heart.
Though i-Doodz apparently calls this "defriending," in November 2009, the New Oxford American Dictionary said the correct word is actually "unfriending." When it chose "unfriend" as the 2009 Word of the Year, Facebook fans erupted with commentary, with some contesting its decision.
But no matter what you call it, if you want to know who is responsible for harming your virtual popularity, this is an app that might come in handy.
Defriended is just one of about 100,000 applications available in Apple's App store.
Here is a sampling: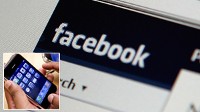 ABC News Photo Illustration
Virgin Atlantic App Helps Fight Fear of Flying
If a fear of flying keeps you grounded, Virgin Atlantic has a new iPhone application just for you.
Launched in partnership with developer Mental Workout, the new application is based on (and named after) the airline's Flying Without Fear course, which the company says has a 98 percent success rate.
The application, available for the iPhone and iPod Touch, includes relaxation and fear therapy exercises, frequently asked questions and a video that explains a flight from start to finish.
It even features a "fear attack button" for emergencies, with breathing exercises and quick tips.
"Our first iPhone app will bring the benefits of our successful Flying Without Fear course to millions of people around the world who are now using mobile technology to make their lives better," Sir Richard Branson, Virgin Atlantic's president, said in a statement. "The app will put many travelers at ease and enable them to prepare for their first Virgin Atlantic flight."
At $4.99, the it's on the pricier side for iPhone applications. But as proof that the app is based on a sound program, Virgin Atlantic said its Flying Without Fear course recently helped Whoopi Goldberg overcome her fear of flying.
"The program works, I was a skeptic. I hadn't flown in 13 years but after doing their program, I understood that while my fear was real, there were many things I didn't know or had misinformation about, which they were able to clear up," the actress said in a statement. "So what happened? I now fly. It's that simple."
Application Remotely Unlocks, Starts Cars
Recently, developers released an application that promises to remotely unlock, start and warm your car from almost anywhere in the world.
Called Viper SmartStart, the app was launched earlier this week by Directed Electronics, a vehicle security and remote start systems designer, and can be downloaded for free from Apple's App store.
Using an existing remote car starting system from Viper, with a tap of a few buttons on your iPhone, your car can be started, warmed up and humming, just waiting for you to hit the road.