How to travel in the Middle East without feeling like you're in Milwaukee? One way is to ditch the homogenous hotel chains, most of them American, for something more intimate.
The boutique hotels of the Middle East offer all the comfort of an upscale Arabesque mansion, some with the prices to match. That may mean drafty bathrooms and no elliptical trainer, but it's an authentic way to taste your surroundings.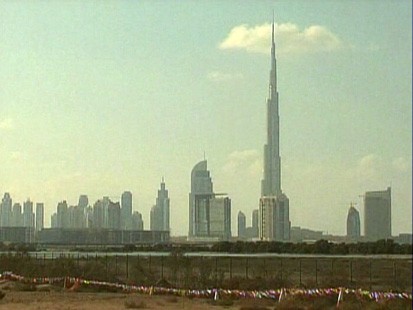 There is no official definition of what makes a boutique hotel, but one standard is that they have fewer than 100 rooms and a lot of charm – easy to find on and off the beaten path of the region's hottest cities.
Stay Up to Date on the Latest Travel Trends from ABC News on Twitter
Villa Belle Epoque - Cairo, Egypt
Everything in Cairo seems busy and crowded. That makes the Villa Belle Epoque, a 13-room hotel in the Maadi district, especially worthwhile.
Opened in March 2009 and quickly hitting the Sunday Times' hot list, the 1920s home and its outdoor pool are surrounded by lemon, mango, and olive trees, nestled within the lush green streets of the Nile-side neighborhood. Double and triple rooms are furnished in period style, and hotel staff are ready to help with travel and tour arrangements.
Billed as "Cairo's First Boutique Hotel," the Villa Belle Epoque is an awfully good start. Single rooms start at $240 per night.
Baron Hotel - Aleppo, Syria
Aleppo is a gem of the Middle East, a city small enough to be quaint and large enough to be a quality stop on any Middle Eastern tour.
The Baron Hotel is intertwined with its fabled history: it's believed to be the oldest hotel in the region, with T.E. Lawrence, known as Lawrence of Arabia, as a past guest.
Highlights are the ornate ground floor bar and restaurant, downsides are slightly run-down rooms of aged neglect. But for singles starting at $64 a night, you may be willing to take a chance. Call +963 21 211 0880
Albergo Hotel - Beirut, Lebanon
Beirut's best boutique hotel happens to be one of its most expensive. A landmark in its tony, predominantly Christian neighborhood of Achrafieh, the rooms and hallways are sumptuous in the French-Lebanese style, as is the restaurant on the top floor - a great place to grab a drink or dinner if you don't want to spring for a room.
If you feel a certain 1930s charm, that's because the hotel was built in the thirties with a mix of Art Deco and Arabesque decor.
From the rooftop terrace and its pool you can see the Mediterranean Sea on one side and the mountains of Lebanon on the other, snow-capped for much of the year. Rates in March start at $280.
Talisman Bab Al Salam Hotel - Damascus, Syria
When Brad Pitt and Angelina Jolie checked into the Talisman as part of a high-profile visit to Syria, it meant passing up the Four Seasons in favor of a cozy courtyard and a panoply of Damascene furniture.
Nestled in winding streets of the Old City, the 17-room, 300-year-old house has a fountain that doubles as a swimming pool and a sitting room that will make you feel like a turn-of-the-century pasha.
The Talisman is a quick walk to Via Recta, or Straight Street, the historical artery of the Old City and lined with souks and antique shops. Rooms start at $225 per night.
Al Fares Hotel - Old City Damascus, Syria
A five-star boutique hotel experience, Al Fares is filled with pieces of antique and modern Middle Eastern art. A rooftop terrace looks out on the Ummayad Mosque, one of the Old City's main attractions, and the quality of the rooms can compete with the nearby landmark Four Seasons.
Sipping Arabic coffee in the indoor courtyard, under a massive Arabesque chandelier, is a good break from the long slog of walking the Souk Al Hamidieh.
La Maison D'Hote - Dubai, UAE
In Dubai, a city of megamalls and mega-hotels, a boutique hotel is a very welcome change. It took two French hoteliers to find the right balance. La Maison d'Hote is a little far from some of Dubai's main attractions, but a quick and cheap cab ride will get you anywhere worth seeing.
The hotel has two pools, a limited gym, and a garden of bougainvilleas. There is WiFi in public areas, but you need to request an in-room connection when booking your stay. The restaurants serve French cuisine alongside homemade desserts.
Prices shift based on occupancy, but fall generally in the mid-range of what you'd expect to pay in Dubai.
Burj Al Salaam - Sana'a, Yemen
There are many reasons you wouldn't go to Yemen; Burj Al Salaam typifies all the reasons why you would.
The hotel's iconic architecture is a sparkly reflection of Yemen's ancient and thriving culture, spruced up with a ten-year renovation supervised by UNESCO.
The four-star hotel has 47 rooms and suites, overlooking the Old City and decorated with hand-made furniture. Like much of Yemen, the hotel means going back to basics - there is no pool or gym – but a lovely terrace cafe gives you a panoramic view of the delights the city has to offer.
The hotel's name means "Tower of Peace;" here's hoping the name sticks. Call +967 1 483333 for rates.