Authorities found the remains of the third person who was on board the hot air balloon that crashed Friday in Virginia.
Interested in
?
Add as an interest to stay up to date on the latest news, video, and analysis from ABC News.
The body was found about 11 a.m. today, roughly 100 yards north of where the second body was located Saturday morning. Search crews are still looking for the wreckage site.
On Saturday, the University of Richmond confirmed women's basketball associate head coach Ginny Doyle and director of operations Natalie Lewis were passengers on board the balloon, which crashed into a power line, setting it ablaze.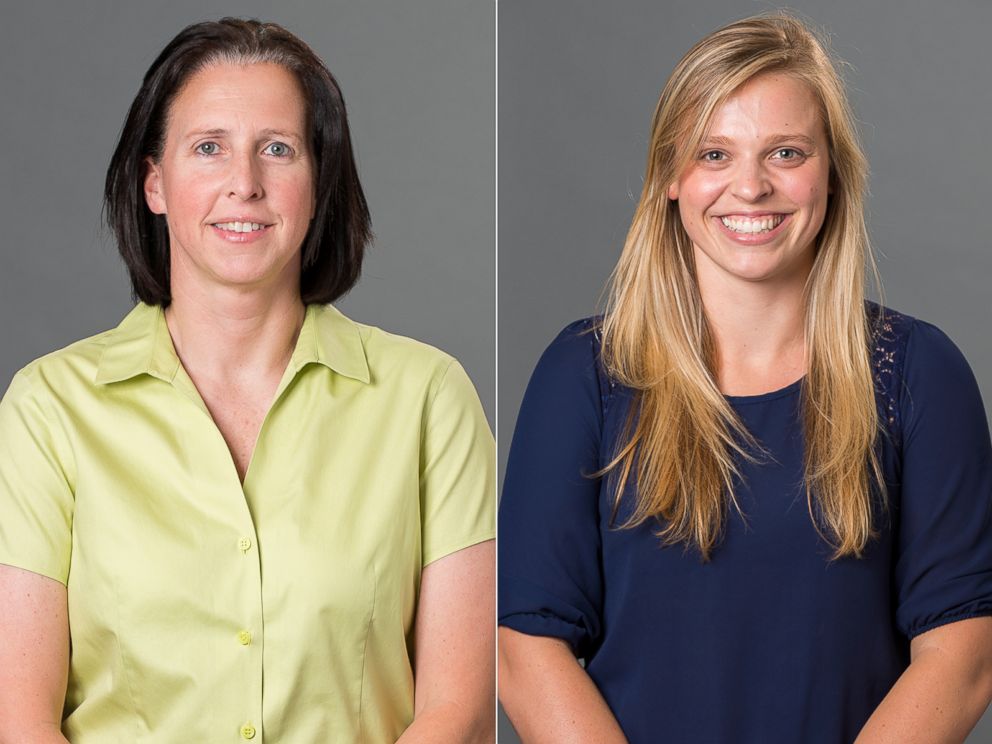 Doyle, 44, was a former Richmond player who had been a member of the coaching staff for 16 seasons. Lewis, 24, graduated from Richmond in 2011 and was in her third year as director of basketball operations.
The pilot was identified as Daniel Kirk, who had more than 20 years of flying experience, according to his website.
All three bodies were found in a heavily wooded area.
The crash happened during the Mid-Atlantic Balloon Festival shortly before 8 p.m. Friday at Meadow Event Park in Doswell, Va. The balloon and two others were about to land when one hit a power line, said Virginia State Police spokeswoman Corinne Gellar.
Witnesses told Virginia State Police that the pilot tried to regain control of the balloon and that its two passengers jumped or fell out of the gondola, Gellar said. The witnesses recalled hearing an explosion and seeing the gondola separate from the balloon.
A moment of silence was held at the beginning of the University of Richmond commencement ceremony this afternoon in honor of the two women.
The school released a statement Saturday evening, saying the university was extending "prayers and thoughts to the families of two members of the women's basketball staff who were aboard a balloon that crashed May 9 in Caroline County, Va."
"As alumnae, classmates, and colleagues -- and as invaluable and devoted mentors for our student-athletes -- Ginny and Natalie have been beloved members of our community," President Edward L. Ayers said in the statement. "Their leadership and friendship will endure in the lives of so many."
Witnesses Describe Hot Air Balloon Fire
Officials for the Richmond Women's basketball team took to Twitter to voice their heartbreak.
Words can't express how saddened we are please keep our Spiders' families and the Richmond Community in your prayers: http://t.co/MUrnBuanM2

— Richmond Basketball (@Richmondwbball) May 11, 2014
The school swim team, where Lewis spent two years as team captain on the varsity team, posted her picture to the team's Facebook page with a message remembering the former student.