A judge Monday ordered the Miami teen accused of brutally killing nearly two dozen cats to undergo a psychiatric test before he can be released on bail.
The teen, Tyler Weinman, 18, appeared in court Monday afternoon for his bond hearing, facing a judge for the first time since his arrest over the weekend. He has been charged with 19 counts of animal cruelty, four counts of burglary and 19 counts of improper disposing of an animal body.
The bond hearing for Weinman was originally scheduled for Monday morning, but judge John Thornton pushed the hearing back after Weinman's attorney, David W. Macey, failed to appear at the hearing, ABC affiliate WPLG-TV reported.
According to Terry Chavez, a representative from the Miami District Attorney's Office, Weinman could face a sentence of up to 158 years in jail.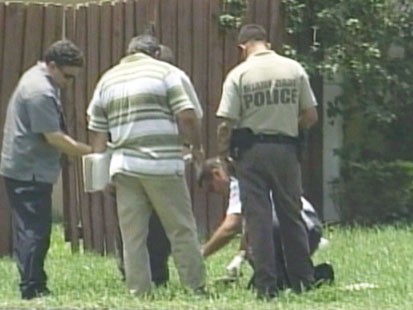 Chavez wouldn't comment on any of the case's details, but she confirmed that local crime stoppers helped tip police to Weinman's alleged involvement in the killings.
Attempts by ABC News to reach Weinman's attorney for comment were unsuccessful.
Neighbors and police have said the cats were beaten, skinned or sliced open.
Cutler Bay, Fla., resident Mary Lou Shad, whose 2-year-old cat was among Weinman's alleged victims, said Sunday she was relieved to hear of the arrest.
"It's made me feel safe again," she told ABCNews.com. "At least now I can drive around without looking for dead cats."
Shad's husband, Thomas Shad, found Miss Kitty, a stray that the couple had come to care for as a pet, in a neighbor's backyard after she didn't show up for breakfast one morning.
"Her head was smashed in. Her head was crushed," Thomas Shad told ABCNews.com last month. "And her back legs were skinned."
Miss Kitty's gruesome killing was just one of the 33 horrific cat deaths that have upset residents in neighboring upscale Miami-area towns in the last month. While mourning the loss of their pets, many of which were considered members of the family, some wondered if humans could have been the next target.
Mary Lou Shad said she does not know the Weinman family, but her husband's boss does. She told ABCNews.com that Weinman's parents are divorced, and the teen splits his time between his mother's house in Cutler Bay and his father's house in Palmetto Bay, Fla. Dead cats were found in both towns.
Shad said she thought all along that the killings were the work of a teenager because, "I think that an older person would have acted out much sooner."
Weinman's parents did not return messages seeking comment.
According to WPLG, police had issued multiple arrest warrants for suspects, but did not say how many. Until police say all possible suspects are in custody, Shad said she and her husband will continue to keep their two other cats safely indoors.
At a press conference Sunday, Miami-Dade State Attorney Katherine Fernandez Rundle acknowledged that residents have been on edge for weeks now.
"I sincerely hope that with his arrest the residents will feel relieved and their cats will be safe once again," she said. "It is expected that the vicious crimes that have plagued these communities will not be repeated."
Fear Grew as Cat Deaths Mounted
While the killings started in Cutler Bay, some of the more recent deaths have been in neighboring Palmetto Bay.
That's where the Gleason family is mourning the loss of their cat Tommy, who was found in the family's front yard on Memorial Day.
Donna Gleason said Tommy appeared on the family doorstep a year and a half ago, shortly after the Gleasons decided to get a cat for their young daughter.
Tommy was just what they were looking for -- good with both kids and dogs. Tommy would sleep in and around the house during the day, Gleason said, and roam the neighborhood at night, always making it back in time for breakfast and to play with her daughter, now 6 years old.
That Monday morning, as her husband Ron Gleason worked in the garage, a neighbor came over to tell him that Tommy was dead in the Gleason's front yard.
"His stomach was ripped open," his intestines were on the lawn and he had been partially skinned, Donna Gleason said. "I didn't see it. I didn't want to see it."
The Gleasons, having heard about the rash of cat killings, called the police who sent three detectives out to take photographs and collect Tommy's body. They told their daughter that Tommy was killed by another animal.
"She doesn't need to know there are evil people like that in the world," Donna Gleason said. "It's hard enough for me to deal with."
The Associated Press contributed to this story.