Soldo moved with his family from war-torn Bosnia when he was 13 and dreamed of becoming a police officer, working as a correctional officer in Nebraska before getting a job at the Las Vegas Police Department in 2006.
Soldo's neighbor in Nebraska, Kathy Kapustka, noted the tragic irony in his death.
"Survived a war and then got killed here," she said. "Their family came here to be safe."
He leaves behind a wife and a son.
After Soldo was shot, Beck returned fire but was ultimately killed.
"He didn't cower. He went to get his gun. That was bravery to the end," said Tracy Smith, a friend.
Beck is survived by a wife and three children.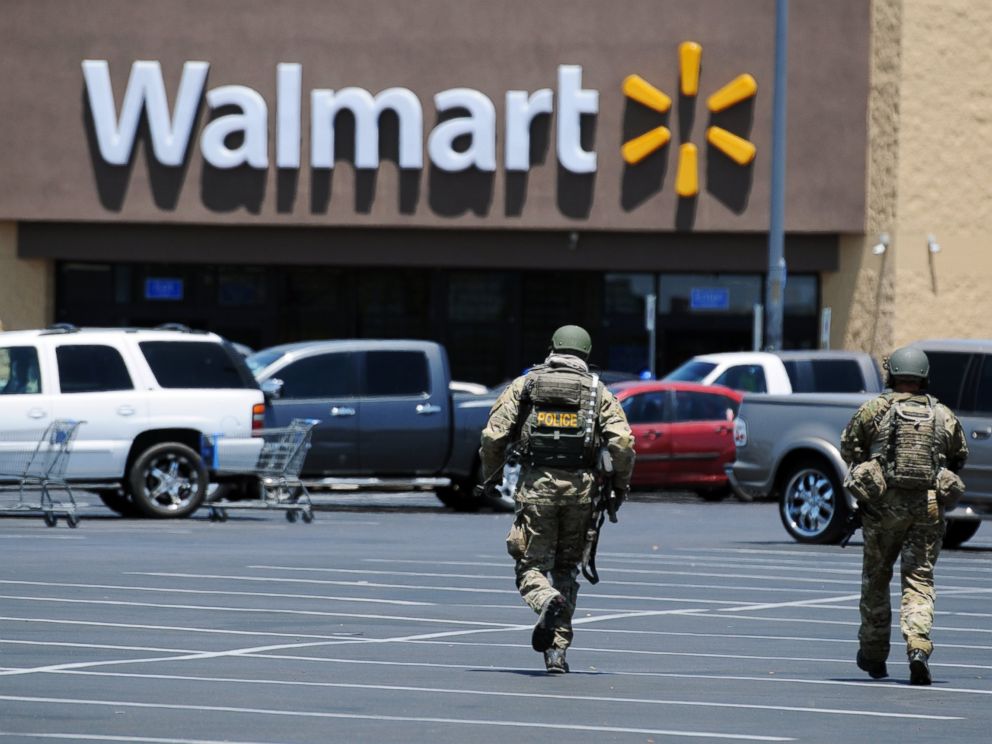 Wilcox also displayed heroism after the Millers fired a shot in the air at the Walmart store and ordered everyone to leave. Instead of fleeing, Wilcox, the proud new owner of a concealed weapon permit, lifted his shift to grab his gun and slinked along a wall in a tactical position as he approached the shooter.
"He totally surprised me," said Wilcox's best friend, Jeremy Tanner, who had accompanied him to the Walmart. "I expected him to leave with me."
Police said Wilcox didn't realize Amanda Miller was part of the store invasion and walked past her. She shot and killed Wilcox, police said.
Tanner waited for hours outside the store, calling his friend, desperate for an answer that would never come.
It took more than 12 hours before authorities notified him that his best friend was the lone bystander dead inside.
The lives of Jerad Miller and Wilcox, both 31, overlapped in their enthusiasm for guns. Miller posted a YouTube video saying everyone should have a gun and calling all gun control laws illegal. Wilcox was known for "ranting about people who were anti-gun" on his Facebook page, Tanner said.
Wilcox, however, will be remembered as a "selfless hero," Tanner said. "He put his life on the line for other people's lives."
The Associated Press contributed to this report.