"There are people out here who will sacrifice their lives and their fortunes and their sacred honor to defend them," said Jerry DeLemus from New Hampshire. "If someone points a gun at me, I'll definitely point my gun back."
The dispute has reignited debate over BLM practices, especially where it controls vast areas of land in the West. The issue of states' rights has long been disputed in Nevada, where more than 85 percent of land is controlled by federal mark, military and land agencies.
"People are getting tired of the federal government having unlimited power," Bundy's wife, Carol Bundy told ABC News.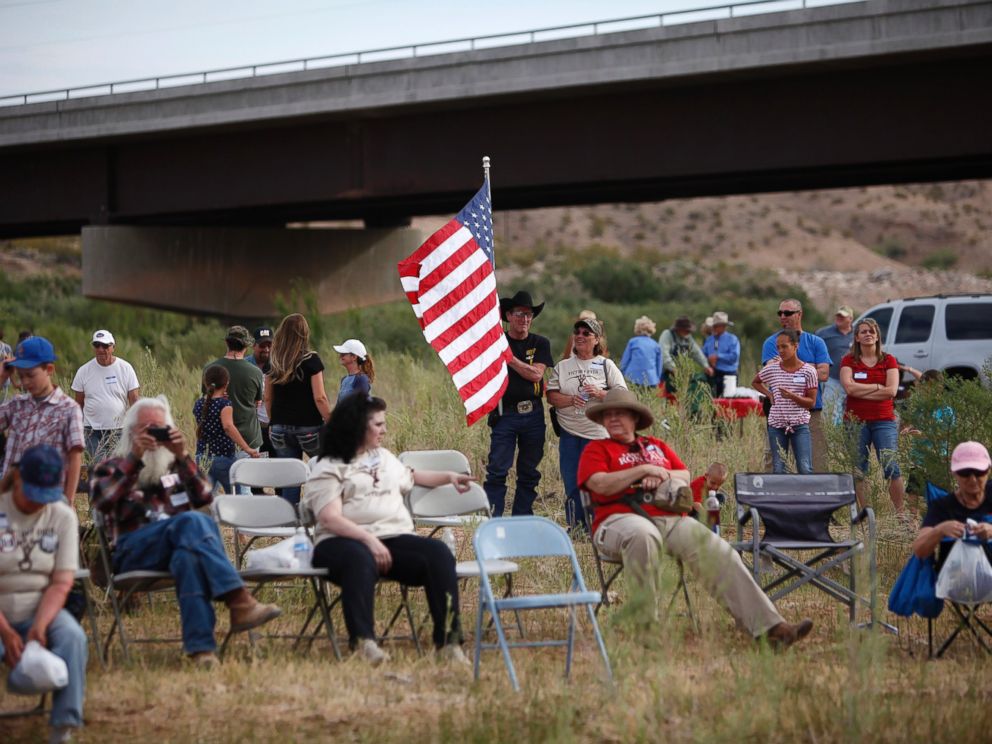 Both sides said the issue is one of fairness, with the federal government maintaining that thousands of other cattle ranchers are abiding by the law by paying their annual grazing fees.
The remaining campers on the Bundy ranch told the AP they have no plans to leave and believe they are being watched by government drones and helicopters.
"We stay until the Bundys tell us we can go home," said Jack Commerford, a friend of DeLemus' from New Hampshire.