It's beginning to look at lot like Christmas and this year Macy's is once again teaming up with Make-A-Wish® to spread holiday cheer to children with life-threatening medical conditions.
As part of its eighth annual "Believe" campaign, Macy's is inviting kids of all ages across the country to drop off a letter to Santa in the big red letterbox at their local Macy's or visit macys.com/believe and email their letter to Santa. For each letter collected in stores and online through Christmas Eve, Macy's will donate $1 to Make-A-Wish, up to $1 million, to help grant wishes for children who have life-threatening medical conditions.
"Embracing their imagination is what allows our wish kids to think big; to think about the future as they fight their illness," said David Williams, president and CEO of Make-A-Wish America. "Macy's "Believe" campaign captures that sentiment perfectly and we are so proud to work with such a caring, passionate, and generous company."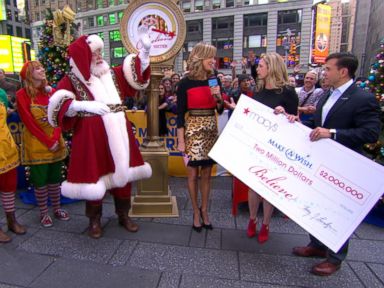 Make-A-Wish has granted wishes for children since 1980, making more than 254,000 wishes become a reality, from meeting a celebrity role model, to becoming a
rock star
for a day, starring in a Broadway play, swimming with dolphins, and more.
HOW YOU CAN GET INVOLVED:

Your letter to Santa can help raise a million dollars for Make-A-Wish.

Bring a stamped letter, addressed to "Santa At The North Pole," to your local Macy's store and drop it in the big red letterbox or email your letter at macys.com/believe. For each letter received through Dec. 24, Macy's will donate $1, up to $1 million, to Make-A-Wish.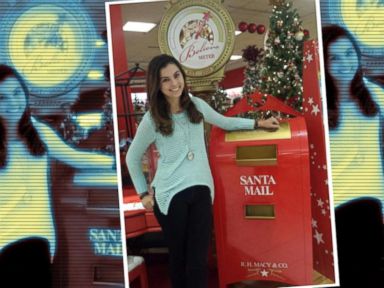 Click here to locate a letterbox near you.

For more information on the Believe campaign, go to macys.com/believe.
Macy's "Believe" campaign, which has raised $10.8 million for Make-A-Wish over the past seven years, draws its inspiration from the true story of an 8-year-old girl named Virginia who wrote a letter to the editor of the New York Sun newspaper in 1897 asking if Santa exists. The editor's response -- "Yes, Virginia, there is a Santa Claus. He exists as certainly as love and generosity and devotion exist…" -- reassured her and inspired the nostalgic campaign for kids and kids at heart.